MW Marine - NSW Mosman
---
D'Albora Marina
The Spit
Mosman NSW 2088
AUSTRALIA

MWM is long established dealer for Maritimo Yachts, Jeanneau PowerBoats, Robalo Boats and Wellcraft. We provide new, used and boat share options.

Helping you buy or sell your boat is our mission. With offices in
Sydney, Pittwater and Port Stephens, we are best placed to help you, wherever you like to go boating.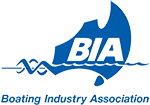 New Power Boats
Feet
Metres
Year
Price
Wellcraft 202 | The NSW Jeanneau Dealership - MWMarine
20' 4"
6.20m
NEW
AU $173,490
details
Jeanneau Cap Camarat 6.5 CC Series 3 | The NSW Jeanneau Dealership - MWMarine
21' 4"
6.50m
NEW
AU $143,990
Available to order
details
Wellcraft 222 Fisherman | The NSW Jeanneau Dealership - MWMarine
22'
6.70m
NEW
AU $269,350
details
Wellcraft 222 Fisherman | The NSW Jeanneau Dealership - MWMarine
22'
6.70m
NEW
AU $203,990
Available to order
details
Jeanneau Cap Camarat 6.5WA Series 3 | The NSW Jeanneau Dealership - MWMarine
22' 6"
6.86m
NEW
AU $148,990
Available to order
details
Wellcraft 242 Fisherman | The NSW Jeanneau Dealership - MWMarine
24' 0"
7.32m
NEW
AU $290,490
Available to order
details
Jeanneau Merry Fisher 695 Series 2 | The NSW Jeanneau Dealership - MWMarine
24' 5"
7.45m
NEW
AU $209,140
details
Jeanneau Merry Fisher 695 Sport Series 2 | THE NSW JEANNEAU DEALERSHIP - MWMARINE
24' 5"
7.45m
NEW
AU $219,690
details
Jeanneau Cap Camarat 7.5 CC Series 3 | The NSW Jeanneau Dealership - MWMarine
24' 7"
7.50m
NEW
AU $186,990
Available to order
details
Jeanneau Merry Fisher 695 Sport Series 2 | The NSW Jeanneau Dealership - MWMarine
25'
7.61m
NEW
AU $162,490
Available to order
details
Jeanneau Merry Fisher 695 Series 2 | The NSW Jeanneau Dealership - MWMarine
25' 3"
7.70m
NEW
AU $158,990
details
Jeanneau Cap Camarat 7.5 CC Series 3 | THE NSW JEANNEAU DEALERSHIP - MWMARINE
25' 5"
7.74m
NEW
AU $217,850
details
Jeanneau Cap Camarat 7.5 WA Series 3 | The NSW Jeanneau Dealership - MWMarine
25' 5"
7.74m
NEW
AU $199,990
Available to order
details
Jeanneau Merry Fisher 795 Series 2 | THE NSW JEANNEAU DEALERSHIP
25' 11"
7.90m
NEW
AU $247,550
details
Jeanneau Merry Fisher 795 Series 2 | The NSW Jeanneau Dealership - MWMarine
25' 11"
7.90m
NEW
AU $203,490
Available to order
details
Jeanneau Merry Fisher 795 Sport Series 2 | The NSW Jeanneau Dealership - MWMarine
26' 0"
7.93m
NEW
AU $206,490
Available to order
details
Jeanneau Merry Fisher 795 Sport Series 2 | The NSW Jeanneau Dealership - MWMarine
26' 0"
7.93m
NEW
AU $264,600
details
Wellcraft 262 Fisherman | The NSW Jeanneau Dealership - MWMarine
26' 3"
8.00m
NEW
AU $344,990
details
Jeanneau Merry Fisher 895 Sport | The NSW Jeanneau Dealership - MWMarine
28' 10"
8.80m
NEW
AU $329,990
Available to order
details
Jeanneau Merry Fisher 895 Offshore | The NSW Jeanneau Dealership - MWMarine
29' 2"
8.90m
NEW
AU $406,300
details
Jeanneau Merry Fisher 895 | The NSW Jeanneau Dealership - MWMarine
29' 2"
8.90m
NEW
AU $332,990
details
Jeanneau Merry Fisher 895 Sport | The NSW Jeanneau Dealership - MWMarine
29' 3"
8.92m
NEW
AU $453,300
details
Jeanneau Cap Camarat 9.0 WA | The NSW Jeanneau Dealership - MWMarine
29' 11"
9.12m
NEW
AU $333,990
Available to order
details
Jeanneau Cap Camarat 9.0 CC | The NSW Jeanneau Dealership - MWMarine
29' 11"
9.12m
NEW
AU $445,800
details
Jeanneau Cap Camarat 9.0 CC | The NSW Jeanneau Dealership - MWMarine
29' 11"
9.12m
NEW
AU $323,490
Available to order
details
Wellcraft 302 Fisherman | The NSW Jeanneau Dealership - MWMarine
30' 2"
9.20m
NEW
AU $655,990
details
Jeanneau Merry Fisher 1095 Flybridge | The NSW Jeanneau Dealership - MWMarine
34' 3"
10.45m
NEW
AU $666,350
details
Jeanneau Cap Camarat 10.5WA Series 2 | The NSW Jeanneau Dealership - MWMarine
34' 5"
10.50m
NEW
AU $522,990
Available to order
details
Jeanneau Merry Fisher 1095 | The NSW Jeanneau Dealership - MWMarine
34' 5"
10.50m
NEW
AU $495,490
Available to order
details
Jeanneau Merry Fisher 1095 Flybridge | The NSW Jeanneau Dealership - MWMarine
34' 5"
10.50m
NEW
AU $575,990
Available to order
details
Jeanneau Cap Camarat 10.5WA Series 2 | The NSW Jeanneau Dealership - MWMarine
34' 8"
10.57m
NEW
AU $614,500
details
Wellcraft 352 Fisherman | The NSW Jeanneau Dealership - MWMarine
35' 5"
10.80m
NEW
AU $1,071,490
details
Jeanneau Cap Camarat 10.5CC | The NSW Jeanneau Dealership - MWMarine
35' 6"
10.83m
NEW
AU $561,990
Available to order
details
Jeanneau NC 37 | The NSW Jeanneau Dealership - MWMarine
37' 8"
11.47m
NEW
AU $803,490
Available to order
details
Jeanneau DB 37 | THE NSW JEANNEAU DEALERSHIP - MWMARINE
38' 10"
11.83m
NEW
AU $964,990
Available to order
details
Wellcraft 355 Commuter | The NSW Jeanneau Dealership - MWMarine
38' 11"
11.85m
NEW
AU $998,400
details
Wellcraft 355 Commuter | The NSW Jeanneau Dealership - MWMarine
38' 11"
11.85m
NEW
AU $922,990
Available to order
details
Jeanneau Cap Camarat 12.5WA | The NSW Jeanneau Dealership - MWMarine
39' 1"
11.90m
NEW
AU $810,990
Available to order
details
Jeanneau Cap Camarat 12.5WA | The NSW Jeanneau Dealership - MW Marine
39' 2"
11.95m
NEW
AU $932,450
details
Jeanneau Merry Fisher 1295 Fly | The NSW Jeanneau Dealership - MWMarine
41' 2"
12.56m
NEW
AU $1,144,450
details
Jeanneau Merry Fisher 1295 Fly | The NSW Jeanneau Dealership - MWMarine
41' 2"
12.56m
NEW
AU $1,058,990
Available to order
details
Jeanneau DB 43 Outboard | The NSW Jeanneau Dealership - MW Marine
42' 9"
13.03m
NEW
AU $1,446,210
details
Jeanneau DB 43 | The NSW Jeanneau Dealership - MWMarine
42' 9"
13.03m
NEW
AU $1,360,990
Available to order
details
Jeanneau DB 43 Outboard | The NSW Jeanneau Dealership - MWMarine
64' 5"
19.64m
NEW
AU $1,350,990
Available to order
details
Boat Share Power
Feet
Metres
Year
Price
Jeanneau Cap Camarat 9.0 CC New sydnicate forming
29' 6"
9.00m
2023
AU $112,375
1/4 share
details
Used Power Boats
Feet
Metres
Year
Price
Wellcraft 202

New Listing

20' 4"
6.20m
2019
AU $98,500
details
Wellcraft 252 Fisherman
24' 4"
7.42m
2014
AU $180,000
details
Beneteau Antares 9.0 OB
29' 6"
8.99m
2019
AU $249,000
details
Axopar 28 T-Top
30' 1"
9.18m
2019
AU $215,000
details
Jeanneau NC 33
34' 6"
10.52m
2020
AU $495,000
details
Maritimo X50
54' 2"
16.50m
2021
AU $1,650,000
details