Whitehaven Motor Yachts - NSW Sydney
---
56 Pirrama Road
Pyrmont
Sydney NSW 2009
AUSTRALIA


Customisation is key to the Whitehaven ownership
experience. Whitehaven is a luxury brand to reflect
your identity and have developed an Australian-
designed boat using Australian building techniques with
master craftsmanship. It's the marriage of many years
of bluewater boating experience and the latest design
and finishes to achieve exactly what you want in a boat.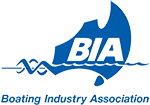 New Power Boats
Feet
Metres
Year
Price
Aquila 28 Molokai Cuddy Catamaran
30' 9"
9.38m
NEW
AU $415,000
Available to order
details
Aquila 28 Molokai Catamaran
30' 9"
9.38m
NEW
AU $430,000
Available to order
details
Aquila 28 Molokai Demo Model Available now
30' 9"
9.38m
NEW
AU $329,000
details
Aquila 32 Sport
32' 4"
9.86m
NEW
AU $685,000
Available to order
details
Integrity 340 SX
35' 1"
10.70m
NEW
AU $577,865
Available to order
details
Integrity 340 Sedan
35' 1"
10.70m
NEW
AU $514,626
details
Aquila 36 Sport
35' 11"
10.96m
NEW
AU $1,035,000
Available to order
details
Integrity 380 Flybridge
38' 5"
11.70m
NEW
AU $788,790
Available to order
details
Integrity 380 SX
38' 5"
11.70m
NEW
AU $766,020
Plus Shipping, GST & other
details
Integrity 380 Sedan
38' 5"
11.70m
NEW
AU $699,780
Available to order
details
Aquila 42 Yacht
41' 9"
12.73m
NEW
POA
details
Whitehaven Harbour Classic 40
42' 4"
12.90m
NEW
POA
details
Aquila 44 - Arriving March 2023 at 2021 pricing!

New Listing

44' 1"
13.44m
NEW
AU $1,906,955
details
Aquila 44 Yacht
44' 1"
13.44m
NEW
AU $1,805,000
Additional costs may apply
details
Integrity 440 Sedan
44' 7"
13.60m
NEW
AU $847,260
Available to order
details
Integrity 460 SX
46' 2"
14.06m
NEW
AU $975,260
Available to order
details
Integrity 470 CE PLUS
47' 7"
14.50m
NEW
AU $1,092,215
Available to order
details
Integrity 520 SX Plus
53' 2"
16.20m
NEW
AU $1,455,150
Available to order
details
Aquila 54 Yacht
54' 2"
16.50m
NEW
AU $3,125,000
Available to order
details
Whitehaven 6100 Coupe
62' 8"
19.10m
NEW
POA
details
Whitehaven 6000 Sunbridge
62' 8"
19.10m
NEW
POA
details
Whitehaven 6000 Flybridge
62' 8"
19.10m
NEW
POA
details
Whitehaven 6100 Sports Yacht
62' 8"
19.10m
NEW
POA
Available to order
details
Whitehaven 6500 Sports Yacht
66' 6"
20.28m
NEW
POA
Available to order
details
Whitehaven 6500 Coupe
67' 1"
20.45m
NEW
POA
Available to order
details
Whitehaven 6500 Flybridge
68' 4"
20.82m
NEW
POA
details
Aquila 70 Yacht
69' 9"
21.26m
NEW
AU $8,815,000
Available to order
details
Whitehaven 7000 Sports Yacht
72' 3"
22.03m
NEW
POA
details
Whitehaven 7300 Flybridge
76' 4"
23.26m
NEW
POA
Available to order
details
Whitehaven 7300 Sports Yacht
76' 4"
23.26m
NEW
POA
Available to order
details