Catamaran Company - QLD Coomera
---
Building A1/a
The Boat Works
1 Boatworks Drive
Coomera QLD 4209
AUSTRALIA

The Catamaran Company Pre-Owned Brokerage
division offers you a wide range of vessels for sale,
Australia-wide and throughout Asia, USA, Europe and
the Pacific Islands. We provide outstanding service and
advice based on over 30,000 miles of cruising / racing
and twenty-four years in boat sales.

Whether you wish to sell your boat or buy a quality
power catamaran or sailing catamaran, we offer you
new and used boats, finance packages, arrange
transport and delivery, insurance valuations and if you
are bringing a boat in from overseas, talk to us about a
customs valuation.


Come and browse our sail and power boats in our
hardstand display area.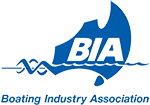 Used Sail Multihulls
Feet
Metres
Year
Price
Tasman Elite 10 Owners Version 3 Cabin
32' 10"
10.00m
1993
AU $149,000
Expressions of interest
details
Simpson Inspiration 11 four cabin

Sold

36' 1"
11.00m
2016
AU $295,000
Huge price reduction
details
Schionning Wilderness 1165 Daggerboard Performance Cruising

Under Contract

38' 3"
11.65m
1994
AU $259,000
No more to pay - drive away
details
Lagoon 400 Owner's Version
39' 3"
11.97m
2011
AU $595,000
Huge price reduction
details
Lagoon 410 Owner's Version

Under Contract

40' 7"
12.37m
1999
AU $369,000
Reduced
details
Morrelli And Melvin 52 Bluewater Catamaran

Under Contract

52' 0"
15.85m
2000
AU $695,000
Huge price reduction
details
Used Power Boats
Feet
Metres
Year
Price
Malcolm Tennant 12M Custom
39' 4"
12.00m
2006

Make an offer
details
Cruisecat 40 Power Catamaran
40'
12.19m
2020
AU $595,000
No more to pay - drive away
details
Venturer Voyager 44 Coastal Cruiser

Sold

44'
13.41m
1999
AU $479,000
No more to pay - drive away
details
Brady 15.5 Passagemaker
50' 10"
15.50m
2001
AU $1,095,000
Huge price reduction
details
Oram 62 Electric Power Catamaran
62' 4"
19.00m
2021
AU $297,500
Make an offer
details