Multihull Solutions - QLD Mooloolaba
---
Carinya House
1/173-175 Brisbane Road
Mooloolaba QLD 4557
AUSTRALIA

Multihull Solutions is Australia and New Zealand's premier offshore and cruising catamaran and trimaran specialist, offering sales and servicing of the world's finest multihull brands.

Whether you want to buy a new or pre-owned catamaran, sell your catamaran, service or maintain your multihull, or learn how to maximise its performance, our experienced team is committed to providing you with the perfect solution.


Multihull Solutions is the exclusive distributor of the world's leading multihull names, including Catana Catamarans, Sunreef Yachts, Fountaine Pajot catamarans, Trawler power catamarans and NEEL trimarans.


Whether you're a sail or power enthusiast, we have an extensive range of catamarans for sale to suit your lifestyle and budget, with our professional team providing exceptional advice and service. For more information or advice please contact us today on 1300 855 338.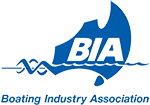 New Sail Multihulls
Feet
Metres
Year
Price
Fountaine Pajot Isla 40 New Model Europe or Local delivery
39' 2"
11.93m
NEW
Euro €486,000
Base price
details
Fountaine Pajot Astrea 42
41' 3"
12.58m
NEW
Euro €596,000
Base price
details
Neel Trimarans 43 - Brand New
43' 0"
13.11m
NEW
Euro €422,000
Available to order
details
Fountaine Pajot Elba 45 New Model - Europe or local delivery
44' 2"
13.45m
NEW
Euro €771,000
Base price
details
Fountaine Pajot Tanna 47 New Model - Europe or local delivery
45' 9"
13.94m
NEW
Euro €859,000
Base price
details
Neel Trimarans 47 - Brand New
47' 0"
14.33m
NEW
Euro €567,000
Available to order
details
Neel Trimarans 51 - Brand New
51' 2"
15.60m
NEW
Euro €946,000
Available to order
details
Fountaine Pajot Aura 51 - Brand New
52'
15.84m
NEW
Euro €1,148,000
Available to order
details
Fountaine Pajot Samana 59 New Model Europe or Local Delivery
59' 9"
18.21m
NEW
POA
Available to order
details
Neel Trimarans 65 - Brand New
65'
19.81m
NEW
Euro €1,730,000
available to order
details
New Power Boats
Feet
Metres
Year
Price
Fountaine Pajot MY4S New Model - Europe or local delivery
36' 1"
11.00m
NEW
Euro €555,000
details
Fountaine Pajot MY5 New Model - Europe or local delivery
40' 0"
12.20m
NEW
Euro €783,000
Base price
details
Fountaine Pajot MY6 New Model - Europe or local delivery
44'
13.40m
NEW
Euro €1,049,000
Base price
details
Aquila 44
44' 1"
13.44m
NEW
US $1,175,000
details
Cora Catamaran 48
48' 5"
14.75m
NEW
Euro €1,331,415
details
Used Sail Multihulls
Feet
Metres
Year
Price
Ron Given Tamara Class
28' 3"
8.60m
1996
NZ $198,000
details
Woods Wizzer 29
29' 6"
9.00m
2006
AU $99,000
Now reduced
details
Simpson 40 Sailing Catamaran Backslash
29' 6"
9.00m
1993
AU $95,000
details
Seawind 1000 Katmando
35' 7"
10.85m
2000
AU $295,000
details
Fountaine Pajot Mahe 36 Evolution Duo
36' 1"
11.00m
2011
AU $415,000
details
One Design PHI 1100

New Listing

37' 0"
11.28m
2013
US $145,000
details
Lagoon 380
37' 1"
11.31m
2002
US $245,000
Reduced
details
Schionning 373 Oceanic

Under Contract

37' 3"
11.35m
2009
AU $310,000
Huge price reduction
details
Leopard Catamarans 39
37' 6"
11.43m
2012
NZ $575,000
details
Leopard Catamarans 38

Under Contract

38'
11.58m
2001
AU $360,000
details
Seawind 1160 Lite
38' 1"
11.60m
2015
AU $610,000
details
Seawind 1160 Lite
38' 1"
11.60m
2015
AU $610,000
details
Fountaine Pajot Lucia 40 Maestro

Under Contract

38' 6"
11.73m
2016
US $425,000
details
Lagoon 39
38' 7"
11.76m
2016
AU $595,000
Now reduced
details
Seawind 1200
39' 9"
12.12m
2003
US $240,000
Huge price reduction
details
Schionning Line Honours
40'
12.19m
2002
AU $299,000
Reduced
details
Grainger 1220
40' 1"
12.21m
2006
AU $410,000
Now reduced
details
Pacific 40
40' 1"
12.22m
2020
AU $799,000
Now reduced
details
Fountaine Pajot Venezia 42

Under Contract

42'
12.80m
1993
Euro €230,000
details
Lagoon 42
42'
12.80m
2017
AU $725,000
details
Stealth 13 S
42' 8"
13.00m
2016
US $379,000
Now reduced
details
Leopard Catamarans 43

Sold

42' 9"
13.02m
2008
AU $510,000
Now reduced
details
Schionning Cosmos 1320
43' 4"
13.20m
2002
AU $530,000
Now reduced
details
Fountaine Pajot Saona 47 Meastro Version
45' 9"
13.94m
2021
Euro €1,000,000
Now reduced
details
Fountaine Pajot Saona 47
45' 9"
13.94m
2019
NZ $1,675,000
details
Fountaine Pajot Cumberland 46
45' 11"
14.00m
2008
AU $799,000
details
Wharram Tiki 46

Under Contract

46'
14.02m
2015
AU $249,000
Huge price reduction
details
Catana 471 Ocean Class
46' 11"
14.30m
2005
US $355,000
Now reduced
details
Schionning G-Force 1400 C
47' 5"
14.45m
2020
AU $1,290,000
Now reduced
details
Leopard Catamarans 48
48' 5"
14.75m
2018
AU $1,299,000
details
Lidgard 49

Under Contract

49' 0"
14.94m
2008
AU $650,000
details
Fountaine Pajot Saba 50 Maestro
49' 2"
14.98m
2017
US $925,000
details
Fountaine Pajot Saba 50
49' 3"
15.00m
2017
Euro €715,000
Huge price reduction
details
St Francis Catamaran 50
50'
15.24m
2009
US $615,000
details
Lagoon 52 Flybridge
52' 0"
15.85m
2013
Euro €790,000
Huge price reduction
details
Lagoon 52 S
52' 0"
15.85m
2020
NZ $2,100,000
details
Schionning Wilderness 1620 (1700X)
55' 9"
17.00m
2008
US $699,000
details
Crowther Southern Ocean 56 Windswept 2
56' 0"
17.07m
2001
AU $449,995
details
Lagoon 620
62' 0"
18.90m
2010
US $1,100,000
Additional costs may apply
details
Used Power Boats
Feet
Metres
Year
Price
Bakricono / Heliotrope RS 38
40' 3"
12.26m
2018
US $250,000
Reduced
details
Fountaine Pajot Summerland 40

Under Contract

43' 0"
13.11m
2013
AU $850,000
details
Fountaine Pajot MY44
44'
13.40m
2019
AU $2,100,000
details
Fountaine Pajot MY40

New Listing

45' 10"
13.98m
2019
AU $1,750,000
details
Fountaine Pajot Cumberland 46
45' 11"
14.00m
2008
US $525,000
details
50ft Expedition Cat
50'
15.24m
2004
AU $790,000
Now reduced
details
Fountaine Pajot Queensland 55

Sold

54' 11"
16.75m
2012
US $1,050,000
Now reduced
details
Brava 57
56' 9"
17.30m
2007
US $590,000
Now reduced
details
Alloy High Speed Passanger Cat
114' 10"
35.01m
1991
US $795,000
Additional costs may apply
details
Used Commercial
Feet
Metres
Year
Price
Leopard Catamarans 48
48' 5"
14.75m
2015
AU $1,480,000
details
Alloy High Speed Passanger Cat
114' 10"
35.01m
1991
US $795,000
Additional costs may apply
details