Leigh-Smith Yachts - QLD Sanctuary Cove
---
Shop 42 D&E
Quay Street
Sanctuary Cove QLD 4212
AUSTRALIA

Leigh-Smith Yachts has been operating on the beautiful Gold Coast since 1964. We are currently located at the Iconic "Sanctuary Cove" resort. We are proud to offer over 200 Luxury brokerage boats as well as the latest range of Alaska Motor Yachts, Hampton Yachts and Endurance by Hampton Yachts.

The Alaska Motor-Yachts offer a stunning mix of tradition and technology. Timeless style and charm combined with the most state-of-the-art materials and accessories to produce a truly remarkable vessel that retains an unprecedented resales value. The Alaska Motor-Yacht is the vessel of choice for the intuitive boat buyer.


From the moment you step aboard an Endurance by Hampton Yachts you will sense the difference. An environment that stimulates the emotions of warmth, quality and safety. Each Endurance is hand built and LSY are committed to seeing you as the owner has the ability to semi-customise every aspect of your new Luxury offshore motor yacht talk to your Endurance Specialist Ryan Leigh-Smith today.


Each Hampton Yacht is a masterpiece of naval architecture, created to offer more performance, liveable space, and versatility to make every journey more memorable, sophisticated design, highly advanced technology, and the finest attention to detail bring this contemporary yacht to life.


We also specialise in a wide range of International brokerage motor yachts. For all luxury brokerage yacht enquiries please phone Ryan on (+61) 07 5577 9200. Come and visit our friendly team today and see the
difference at Leigh-Smith Yachts.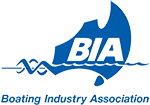 New Power Boats
Feet
Metres
Year
Price
Alaska 44 Sedan
44'
13.41m
NEW
AU $1,208,000
details
Alaska 47 Sedan
47' 0"
14.33m
NEW
AU $1,380,000
details
Alaska 47 Flybridge
47' 0"
14.33m
NEW
AU $1,425,000
details
Alaska 49 Aft Cabin
50'
15.24m
NEW
AU $1,550,000
details
Vicem Yachts Classic 46
51'
15.54m
NEW
POA
Available to order
details
Vicem Yachts Classic 50
52' 0"
15.85m
NEW
POA
Available to order
details
Alaska 49 Sedan
52' 6"
16.00m
NEW
AU $1,475,000
details
Vicem Yachts Classic 55
55' 3"
16.85m
NEW
POA
Available to order
details
Vicem Yachts Bahama Bay 56
56' 0"
17.07m
NEW
POA
Available to order
details
Vicem Yachts Classic 58
58' 0"
17.68m
NEW
POA
Available to order
details
Alaska 59 Sedan
59' 0"
17.99m
NEW
AU $2,850,000
details
Hampton 590 Pilothouse
59' 1"
18.02m
NEW
POA
details
Hampton Endurance 590
59' 10"
18.24m
NEW
POA
details
Vicem Yachts Bahama Bay 61
61'
18.59m
NEW
POA
Available to order
details
Vicem Yachts Classic 62
64'
19.50m
NEW
POA
Available to order
details
Hampton 650 Pilothouse
65'
19.81m
NEW
POA
details
Hampton Endurance 658
65' 8"
20.02m
NEW
POA
details
Vicem Yachts Cruiser 67
67'
20.42m
NEW
POA
Available to order
details
Hampton Endurance 680 LRC Motor Yacht
68' 0"
20.73m
NEW
POA
details
Hampton Endurance 680 Skylounge
68' 10"
20.98m
NEW
POA
details
Hampton Endurance 680 Motor Yacht
71' 0"
21.65m
NEW
AU $6,490,000
details
Hampton 720 Endurance Skylounge
72' 0"
21.95m
NEW
POA
details
Hampton Endurance 780 LRC Skylounge
78' 9"
24.01m
NEW
POA
details
Vicem Yachts Cruiser 82
82'
24.99m
NEW
POA
Available to order
details
AVA Yachts Voyage90 Series 26m MotorYacht
85' 11"
26.20m
NEW
POA
details
Hampton Endurance 870 Skylounge
89' 0"
27.13m
NEW
POA
details
Vicem Yachts Cruiser 97
96' 9"
29.50m
NEW
POA
Available to order
details
Vicem Yachts Cruiser 107
106' 8"
32.50m
NEW
POA
Available to order
details
AVA Yachts Kando 110 Superyacht
110' 3"
33.60m
NEW
Euro €10,650,000
Available to order
details
AVA Yachts Kando 120 Superyacht
121' 9"
37.10m
NEW
Euro €14,950,000
Available to order
details
Used Power Boats
Feet
Metres
Year
Price
Regal 3350 Commodore
33' 6"
10.21m
2008
AU $149,000
details
Regal 3560
38' 1"
11.60m
2006
AU $199,900
details
Sea Ray 395 Sundancer
39' 0"
11.89m
2008
AU $349,000
details
Brady 45 Catamaran

New Listing

43' 6"
13.25m
2005
AU $650,000
details
Jeanneau Prestige 42 Fly
43' 10"
13.36m
2006
AU $425,000
details
Solaris 44 Open
44' 2"
13.47m
2022
AU $1,649,000
details
Riviera M430 Sports Cruiser
47' 8"
14.53m
2005
AU $299,000
details
Sea Ray 515 Sundancer
51'
15.54m
2007
AU $695,000
details
Dyna 51 Flybridge
51' 8"
15.75m
2004
AU $539,000
details
Alaska 48 Flybridge
51' 10"
15.80m
2006
AU $585,000
details
Sunseeker Predator 52
52' 0"
15.85m
2010
AU $950,000
details
Galeon 510 SKY
53' 2"
16.20m
2020
AU $1,999,000
details
Carver 530 Voyager Hard Top Pilothouse
53' 9"
16.38m
2000
AU $539,000
details
Belize 54 Daybridge
54' 2"
16.50m
2014
AU $1,690,000
details
Vicem Yachts 55 Classic
55' 3"
16.85m
2023
AU $2,700,000
details
Solaris 57 Enclosed
57' 5"
17.50m
2022
AU $3,490,000
details
Numarine 62 Hardtop
62' 11"
19.17m
2017
AU $1,950,000
details
Millkraft 75 Motor Yacht
75'
22.86m
1971
AU $2,990,000
details
Sanlorenzo SX 76
77' 11"
23.75m
2021
AU $7,200,000
details
Azimut 80 Flybridge
80'
24.38m
2016
AU $4,350,000
details
Vicem Yachts 82 Classic
81' 0"
24.70m
2022
US $4,295,000
details
Kingship Columbus 90 Motor Yacht
89' 3"
27.21m
2010
POA
details
Bandido 90 Explorer Yacht
91' 6"
27.90m
2009
POA
details
BGB Yachts Dreamline 28M
92' 9"
28.27m
2021
Euro €7,700,000
details
Princess S78
97' 1"
29.60m
2021
Euro €4,600,000
details
Amer F100
97' 1"
29.60m
2020
Euro €6,700,000
details
Custom Line Navetta 97
108' 3"
33.00m
2018
AU $14,900,000
details
Sunseeker 116 Motor Yacht
116' 0"
35.36m
2017
POA
Plus Shipping, GST & other
details
Christensen 120 MOTOR YACHT
120' 5"
36.70m
1991
AU $2,950,000
details
Custom 121 Catamaran
121' 5"
37.01m
2012
AU $5,100,000
details
Feadship 40M Motor Yacht
131' 3"
40.00m
1980
Euro €4,500,000
details
RB Dereli Yachts 4M Displacement Yacht
135' 10"
41.40m
2008
AU $9,670,000
details
Kingship 144 Motor Yacht
144' 1"
43.91m
2020
POA
details
Heesen Yachts Motor Yacht 47M
154' 2"
47.00m
2008
Euro €17,500,000
details
Jade Yachts 959
170'
51.81m
2014
POA
details
Benetti 65M Azipod Superyacht
213' 4"
65.02m
2006
POA
details