Saggers Marine - WA Mandurah
---
Mandurah Ocean Marina
Mandurah WA 6210
AUSTRALIA


The Saggers family have been "Devoted to Boating since 1961". Their heritage spans three-generations, so they draw on decades of marine experience.



If you are considering buying a new luxury or prestige boat, Saggers Marine, are exclusive agents for arguably some of the best boat manufacturers around the world!



Choose your broker, before you choose your boat! - You'll be glad you did!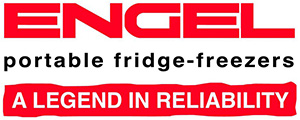 Used Power Boats
Feet
Metres
Year
Price
Custom Gentlemans 18' Day Sailor ''Electric Power"
18' 0"
5.49m
2019
AU $44,900
Make an offer
details
Tahoe Q4i Bow Rider - Immaculate

Sold

18' 1"
5.50m
2009
POA
details
Whittley 2080
18' 1"
5.50m
2014
AU $69,900
details
Stacer 539 Sea Runner - Near New!

New Listing

18' 4"
5.59m
2021
AU $67,900
details
Tahoe Q4 Bowrider! Sporty & Sleek!

New Listing

19' 6"
5.94m
2008
AU $34,900
details
Quintrex 610 Trident "As New"

Sold

20' 0"
6.10m
2018
POA
details
Sun Tracker Party Barge 21 Regency - Impeccable Pontoon!
21' 4"
6.50m
2008
AU $39,900
details
Stingray 220LX Bowrider!

New Listing

21' 8"
6.60m
2004
AU $34,900
Reduced
details
Infanta 6.7 SRi - Unique in its Class!
22'
6.70m
2017
AU $69,900
Make an offer
details
Axopar 22 T-Top **As Brand New! Immediate Delivery!
22' 2"
6.75m
2022
AU $169,900
details
Karnic 2255 Storm - BRAND NEW CONDITION!
22' 5"
6.83m
2020
AU $84,900
Now reduced
details
Whittley Sea Legend 730 - Rare Combination!
23' 11"
7.30m
2015
AU $79,900
Make an offer
details
Four Winns Horizon 240 BowRider
24' 0"
7.32m
2007
AU $49,900
details
Four Winns 264 Funship - Repowered in 2015!

Under Contract

24' 7"
7.50m
2002
POA
details
Leisurecat 8000 Sportsfisher
24' 7"
7.50m
2008
AU $124,900
Make an offer
details
Falcon Inflatables 760 - A Custom Masterpiece!
24' 11"
7.60m
2020
AU $169,900
details
Custom 850 Pontoon- Absolute Ultimate!
26' 3"
8.00m
2019
AU $74,900
Reduced
details
Sea Ray 245 Sundancer "Luxurious Throughout"
26' 4"
8.03m
2008
AU $64,900
details
Venom 2800
26' 6"
8.08m
2003
AU $69,900
details
Sea Ray 275 -Absolute Quality & Comfort!
26' 11"
8.20m
2005
AU $69,900
details
Sea Ray 275 Sports Cruiser - Fantastic Layout!

Under Contract

27' 1"
8.25m
2005
POA
Now reduced
details
Mustang 2800 Sportscruiser
27' 7"
8.40m
2003
AU $59,900
details
Bayliner 2655 Sports Cruiser "Very Stylish"
27' 8"
8.44m
2000
AU $59,900
details
Sea Ray 270 SLX - Absolute Elegance!
28' 6"
8.69m
2007
AU $99,900
Make an offer
details
Pirelli Pzero 880 L - Brand new! "Immediate Delivery"
29' 7"
9.02m
2022
AU $298,000
Make an offer
details
Sea Ray 290 Sundancer - Updated Engines!
29' 8"
9.04m
1990
AU $69,900
details
Maxum 2900 SE

Sold

30'
9.14m
2008
POA
details
Maxum 3100

New Listing

30' 9"
9.37m
2006
AU $109,900
details
Riviera 3000 Offshore Series 2 - Diesel & Shafts!!

Under Contract

30' 11"
9.42m
2002
POA
Huge price reduction
details
Regal 32 Express Cruiser - "Immaculate Condition"
32'
9.75m
2000
AU $99,900
details
Mustang 3200
32' 2"
9.80m
2004
AU $99,900
Reduced
details
Sunrunner 3300 Deluxe Sports Cruiser
32' 8"
9.96m
2007
AU $124,900
details
Sea Ray 355 Sundancer

New Listing

35' 5"
10.80m
2004
AU $189,000
details
Sunseeker Sportfisher 37 - Twin Diesels!
37' 0"
11.28m
2004
AU $224,900
details
Bavaria Sport 35 Hard Top "Absolute Quality"
37' 5"
11.40m
2007
AU $229,000
Make an offer
details
Riviera M400 Sports Cruiser "Highly Regarded"
40' 0"
12.20m
2008
AU $299,900
details
Azimut Magellano 50 - "Sheer Elegance"
51' 3"
15.62m
2012
AU $1,050,000
details
Riviera 51 Enclosed Flybridge "Previous Show Boat"
59'
17.98m
2008
AU $995,000
details
Harriscraft 60 - Versatile Vessel
60' 0"
18.29m
1980
AU $109,900
details
Used House Boats
Feet
Metres
Year
Price
14m Catamaran Houseboat
44'
13.40m
2002
AU $225,000
Reduced
details
Custom 15m Houseboat - Enjoy those Sunsets!

Sold

49' 3"
15.00m
2001
POA
details
Custom 15m Houseboat "3 Bedrooms - 2 Bathrooms"!

Under Offer

49' 3"
15.00m
1998
POA
details
Used Dinghies / Inflatables
Feet
Metres
Year
Price
Aquapro 680 + 4 Stroke Engine & Trailer!
22' 4"
6.80m
2007
AU $39,900
details