Multihull Central - NSW Annandale
---
Multihull Central Marina
Rozelle Bay
Lot 4 Chapman Road
Annandale NSW 2038
AUSTRALIA

MULIHULL CENTRAL - THE MULTIHULL
EXPERTS

� Multihull Marina
� Multihull Brokerage
� New Seawind Sales
� Catamaran Charter
� Marketing Services


Multihull Central are the Australian distributors for
Seawind Catamarans as well as specialising in
pre-owned multihull production vessels through
their brokerage and managing Australia's only
purpose built multihull marina on Sydney Harbour.


The Multihull Central brokerage boast's Australia's
largest network of Multihull specialist brokers,
consisting of 7 dealers across Australia, each with
decades of Multihull and sailing experience.
Multihull Central provides tailored marketing
packages especially for the multihull market and
has a proven track record in achieving results.


The Multihull Central Marina is located on Rozelle
Bay in Annandale, NSW - only minutes from the
Sydney CBD, and provides the perfect location to
view new and used catamarans. Open 6 days a
week, this is a must visit location when looking to
purchase or sell a multihull vessel.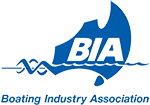 New Sail Multihulls
Feet
Metres
Year
Price
Corsair 760 Trailerable Trimaran
24' 11"
7.60m
NEW
POA
details
Corsair 880 Trailerable Trimaran
28' 10"
8.80m
NEW
POA
details
Corsair Cruze 970 Trimaran
31' 10"
9.70m
NEW
POA
details
Seawind 1160
38' 1"
11.60m
NEW
POA
details
HH Catamarans OC44
44'
13.41m
NEW
POA
Available to order
details
HH Catamarans HH44
44'
13.41m
NEW
POA
Available to order
details
Outremer 45 Catamaran
48'
14.62m
NEW
POA
details
Outremer 51 Catamaran
50' 1"
15.27m
NEW
POA
details
HH Catamarans OC 50
51' 10"
15.79m
NEW
POA
Available to order
details
HH Catamarans HH 50
51' 10"
15.79m
NEW
POA
Available to order
details
Outremer 5X Catamaran
60' 0"
18.29m
NEW
POA
details
New Power Boats
Feet
Metres
Year
Price
Longreach 44 Powercat
44' 2"
13.45m
NEW
POA
details
Used Sail Monohulls
Feet
Metres
Year
Price
Dufour 390 'PRICE DROP'
39' 0"
11.89m
2019
AU $349,000
details
Clipper 68 CV 5
68' 3"
20.80m
2004
AU $395,000
Huge price reduction
details
Clipper 68 CV 10
68' 3"
20.80m
2004
AU $375,000
Huge price reduction
details
Used Sail Multihulls
Feet
Metres
Year
Price
Hobie
15'
4.57m
2011
AU $14,500
details
Corsair Sprint 750 Price Drop
24' 3"
7.40m
2007
AU $44,900
details
Corsair 760R Regatta
24' 11"
7.60m
2020
AU $131,000
details
Farrier F-85 SR
27' 11"
8.50m
2021
AU $195,000
details
Seawind 1000 Adagio 2005
32' 10"
10.00m
2005
AU $256,000
details
Seawind 1000
33' 0"
10.06m
2005
AU $215,000
details
Toro 34S Catamaran
37' 1"
11.30m
2012
AU $175,000
details
Seawind 1160 Lite Sea Moon
38' 1"
11.60m
2021
AU $799,000
details
Seawind 1160 Lite
38' 8"
11.79m
2018
AU $650,000
Plus GST if applicable
details
Seawind 1260 "UNDER CONTRACT"
41' 4"
12.60m
2018
AU $820,000
Plus GST if applicable
details
Balance Catamarans 451 Rendezvous -Price Reduced
44' 8"
13.61m
2016
US $519,000
details
Outremer 45 Yam
48'
14.63m
2018
Euro €749,000
details
Schionning Waterline 1480 -PRICE DROP
49' 4"
15.03m
2002
US $300,000
details
Royal Cape 50
49' 10"
15.20m
1996
AU $499,000
details
Lagoon 50 Soft Soul- PRICE DROP
50'
15.24m
2012
AU $949,000
details
Leopard Catamarans 50 Sunrise II

New Listing

50'
15.24m
2018
AU $1,695,000
details
Seawind 1600 Northstar- UNDER CONTRACT

Under Contract

51'
15.54m
2017
US $1,090,000
details
Seawind 1600 Womble
51' 8"
15.74m
2021
US $1,300,000
details
Hitchiker 52 'X-IT'
54' 11"
16.75m
2003
AU $239,000
details
Used Power Boats
Feet
Metres
Year
Price
Seawind Venturer 38
38'
11.58m
2002
AU $300,000
Plus GST if applicable
details