Sirocco Marine South - NSW Sydney
---
79-81 Cawarra Road
Caringbah
Sydney NSW 2229
AUSTRALIA


Welcome to Sirocco Marine South. We are located in Taren Point, approximately 15 minutes south of Sydney Airport.


We are agents for Europe�s leading brand of inflatable boat, BRIG, as well as Sealegs amphibious boats from New Zealand, Sirocco inflatable tenders , the unsinkable
Boston Whaler range and Brooker aluminum boats .


We offer Club Marine Insurance and also supply trailers manufactured by both Brooker and Boeing.


Our boat brokerage has a range of quality used boats for sale, which can all be viewed here on the website, or in person at your convenience. If you are the owner of a boat,
and you would like assistance in selling it, please give us a call.


Sirocco Marine South also provides boat servicing and repairs and maintenance.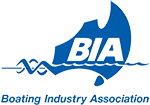 New Power Boats
Feet
Metres
Year
Price
Sirocco Rib-Fg 220 fibreglass rib with Hypalon tubes
7' 5"
2.25m
NEW
AU $3,390
details
Williams 280 Minijet
9' 2"
2.80m
NEW
AU $52,250
details
Williams 285 Turbojet
9' 4"
2.85m
NEW
AU $75,250
details
Brig Falcon 290HT Center Console - Hypalon tubes
9' 6"
2.90m
NEW
AU $21,750
details
Sirocco Rib-Alloy 300 European made alloy rib with Hypalon tubes
9' 10"
3.00m
NEW
AU $8,280
details
Brig Falcon 320HT Center Console - Hypalon tubes
10' 6"
3.20m
NEW
AU $22,750
details
Sirocco Rib-Fg 320 fibreglass centre console rib with hypalon tubes
10' 8"
3.25m
NEW
AU $19,990
details
Williams 325 Turbojet
10' 8"
3.25m
NEW
AU $78,500
details
Sirocco Rib-Alloy 330 Q European made alloy centre console rib hypalon
10' 10"
3.30m
NEW
AU $21,900
details
Sirocco Rib-Alloy 330 V European made alloy centre console rib hypalon
10' 10"
3.30m
NEW
AU $29,500
details
Northstar Axis 3.4 Fibreglass centre console rib with hypalon tubes
11' 2"
3.40m
NEW
AU $43,400
details
Sirocco Rib-Alloy 340 alloy rib with hypalon tubes
11' 2"
3.40m
NEW
AU $6,390
details
Williams 345 Sportjet
11' 4"
3.45m
NEW
AU $86,000
details
Brig Eagle 350
11' 6"
3.50m
NEW
AU $40,900
details
Brig Falcon 350HT Center Console - Hypalon tubes
11' 6"
3.50m
NEW
AU $24,800
details
Sirocco Rib-Alloy 360 Q European made alloy centre console rib hypalon
11' 10"
3.60m
NEW
AU $23,400
details
Brig Falcon 380HT Center Console - Hypalon tubes
12' 6"
3.80m
NEW
AU $34,200
details
Northstar Axis 3.8 Fibreglass centre console rib with hypalon tubes
12' 8"
3.85m
NEW
AU $46,450
details
Williams 395 Sportjet
13'
3.95m
NEW
AU $91,000
details
Brig Eagle 4 Center Console - Hypalon tubes
13' 1"
4.00m
NEW
AU $43,750
details
Sirocco Rib-Alloy 400 L European made alloy centre console rib hypalon
13' 1"
4.00m
NEW
AU $35,200
details
Brig Falcon 420 HT Center Console - Hypalon tubes
13' 9"
4.20m
NEW
AU $38,500
details
Sirocco Rib-Alloy 450 L European made alloy centre console rib hypalon
14' 9"
4.50m
NEW
AU $41,800
details
Williams 460 Sportjet
15' 1"
4.60m
NEW
AU $116,000
details
Brig Eagle 5 Center Console - Hypalon tubes
15' 9"
4.80m
NEW
AU $65,800
details
Brig Navigator 485 Center Console - Hypalon tubes
15' 11"
4.85m
NEW
AU $52,500
details
Brig Falcon 500HT Center Console - Hypalon tubes
16' 5"
5.00m
NEW
AU $43,400
details
Sirocco Rib-Alloy 500 L European made alloy centre console rib hypalon
16' 5"
5.00m
NEW
AU $45,200
details
Brig Navigator 520 Center Console - Hypalon tubes
17' 1"
5.20m
NEW
AU $65,200
details
Sirocco Rib-Fg 520 hypalon rib
17' 1"
5.20m
NEW
AU $63,990
details
Northstar Axis 5.3 Fibreglass centre console rib with hypalon tubes
17' 5"
5.30m
NEW
AU $74,300
details
Sirocco Rib-Fg 570 centre console rib with hypalon tubes
18' 6"
5.65m
NEW
AU $70,400
details
Brig Eagle 6 Center Console - Hypalon tubes
19' 8"
6.00m
NEW
AU $94,800
details
Sirocco Rib-Fg 600 fibreglass rib with hypalon tubes
19' 8"
6.00m
NEW
AU $74,300
details
Brig Navigator 610 Center Console - Hypalon tubes
20' 0"
6.10m
NEW
AU $80,800
details
Sirocco Rib-Fg 630 fibreglass rib with hypalon tubes
20' 6"
6.25m
NEW
AU $92,400
details
Sirocco Rib-Fg 650 Fibreglass rib with hypalon tubes
21' 4"
6.50m
NEW
AU $89,500
details
Brig Eagle 670 Center Console - Hypalon tubes
22'
6.70m
NEW
AU $109,900
details
Brig Eagle 670 Center Console - Hypalon tubes
22'
6.70m
NEW
AU $121,600
details
Sirocco Rib-Fg 680 fibreglass rib with hypalon tubes
22' 4"
6.80m
NEW
AU $109,900
details
Brig Navigator 24
24' 0"
7.32m
NEW
AU $168,900
details
Sirocco Rib-Fg 740 fibreglass rib with hypalon tubes
24' 3"
7.40m
NEW
AU $138,200
details
Brig Eagle 8 Center Console - Hypalon tubes
26' 3"
8.00m
NEW
AU $209,500
details
Northstar Orion 8 Fibreglass centre console rib with hypalon tubes
26' 3"
8.00m
NEW
AU $210,950
details
Sirocco Rib-Fg 850 fibreglass rib with hypalon tubes
27' 7"
8.40m
NEW
AU $185,400
details
Brig Eagle 10 Center Console - Hypalon tubes
33' 6"
10.20m
NEW
AU $392,700
details
Northstar Ion 10.5 Fibreglass centre console rib with hypalon tubes
34' 5"
10.50m
NEW
AU $392,700
available to order
details
Northstar Ion 12 Eclipse
40' 3"
12.28m
NEW
AU $595,000
details
New Dinghies / Inflatables
Feet
Metres
Year
Price
Sirocco Air Hull 220
7' 3"
2.20m
NEW
AU $1,990
details
Sirocco 2.2 Super Lite
7' 3"
2.20m
NEW
AU $1,190
details
Sirocco 2.2 Eco Lite
7' 3"
2.20m
NEW
AU $1,320
details
Sirocco Rib-Fg 220 fibreglass rib with Hypalon tubes
7' 5"
2.25m
NEW
AU $3,390
details
Sirocco Rib-Alloy 240 alloy rib with Hypalon tubes
7' 9"
2.35m
NEW
AU $4,490
details
Sirocco 2.4 Eco Lite
7' 10"
2.40m
NEW
AU $1,420
details
Sirocco 2.4 Super Lite
7' 10"
2.40m
NEW
AU $1,290
details
Sirocco Rib-Fg 250 Hypalon tubes
8' 2"
2.50m
NEW
AU $3,490
details
Brig Falcon 260HC
8' 6"
2.60m
NEW
AU $6,250
details
Sirocco Air Hull 260
8' 6"
2.60m
NEW
AU $2,190
details
Sirocco Rib-Fg 270 Hypalon Tubes
8' 10"
2.70m
NEW
AU $3,990
details
Sirocco Rib-Alloy 270 alloy rib with Hypalon tubes
8' 10"
2.70m
NEW
AU $5,290
details
Williams 280 Minijet
9' 2"
2.80m
NEW
AU $52,250
details
Williams 285 Turbojet
9' 4"
2.85m
NEW
AU $75,250
details
Brig Falcon 290HT Center Console - Hypalon tubes
9' 6"
2.90m
NEW
AU $21,750
details
Sirocco Rib-Alloy 300 European made alloy rib with Hypalon tubes
9' 10"
3.00m
NEW
AU $8,280
details
Sirocco Rib-Fg 310 Hypalon tubes
10' 2"
3.10m
NEW
AU $4,990
details
Sirocco Air Hull 310
10' 2"
3.10m
NEW
AU $2,490
details
Sirocco Rib-Alloy 310 Hypalon tubes
10' 2"
3.10m
NEW
AU $5,890
details
Brig Falcon 320HT Center Console - Hypalon tubes
10' 6"
3.20m
NEW
AU $22,750
details
Williams 325 Turbojet
10' 8"
3.25m
NEW
AU $78,500
details
Sirocco Rib-Fg 320 fibreglass centre console rib with hypalon tubes
10' 8"
3.25m
NEW
AU $19,990
details
Sirocco Rib-Alloy 330 V European made alloy centre console rib hypalon
10' 10"
3.30m
NEW
AU $29,500
details
Sirocco Rib-Alloy 330 European made alloy rib with Hypalon tubes
10' 10"
3.30m
NEW
AU $8,740
details
Sirocco Rib-Alloy 330 Q European made alloy centre console rib hypalon
10' 10"
3.30m
NEW
AU $21,900
details
Northstar Axis 3.4 Fibreglass centre console rib with hypalon tubes
11' 2"
3.40m
NEW
AU $43,400
details
Sirocco Rib-Alloy 340 alloy rib with hypalon tubes
11' 2"
3.40m
NEW
AU $6,390
details
Williams 345 Sportjet
11' 4"
3.45m
NEW
AU $86,000
details
Brig Eagle 350
11' 6"
3.50m
NEW
AU $40,900
details
Brig Falcon 350HT Center Console - Hypalon tubes
11' 6"
3.50m
NEW
AU $24,800
details
Sirocco Rib-Alloy 360 Q European made alloy centre console rib hypalon
11' 10"
3.60m
NEW
AU $23,400
details
Sirocco Rib-Alloy 360 European made alloy rib with Hypalon tubes
11' 10"
3.60m
NEW
AU $9,890
details
Northstar Axis 3.8 Fibreglass centre console rib with hypalon tubes
12' 8"
3.85m
NEW
AU $46,450
details
Williams 395 Sportjet
13'
3.95m
NEW
AU $91,000
details
Sirocco Rib-Alloy 400 L European made alloy centre console rib hypalon
13' 1"
4.00m
NEW
AU $35,200
details
Brig Eagle 4 Center Console - Hypalon tubes
13' 1"
4.00m
NEW
AU $43,750
details
Sirocco Rib-Alloy 450 L European made alloy centre console rib hypalon
14' 9"
4.50m
NEW
AU $41,800
details
Williams 460 Sportjet
15' 1"
4.60m
NEW
AU $116,000
details
Brig Eagle 5 Center Console - Hypalon tubes
15' 9"
4.80m
NEW
AU $65,800
details
Brig Falcon 500HT Center Console - Hypalon tubes
16' 5"
5.00m
NEW
AU $43,400
details
Sirocco Rib-Alloy 500 L European made alloy centre console rib hypalon
16' 5"
5.00m
NEW
AU $45,200
details
Sirocco Rib-Fg 520 hypalon rib
17' 1"
5.20m
NEW
AU $63,990
details
Northstar Axis 5.3 Fibreglass centre console rib with hypalon tubes
17' 5"
5.30m
NEW
AU $74,300
details
Sirocco Rib-Fg 570 centre console rib with hypalon tubes
18' 6"
5.65m
NEW
AU $70,400
details
Sirocco Rib-Fg 600 fibreglass rib with hypalon tubes
19' 8"
6.00m
NEW
AU $74,300
details
Brig Navigator 610 Center Console - Hypalon tubes
20' 0"
6.10m
NEW
AU $80,800
details
Sirocco Rib-Fg 650 Fibreglass rib with hypalon tubes
21' 4"
6.50m
NEW
AU $89,500
details
Brig Eagle 670 Center Console - Hypalon tubes
22'
6.70m
NEW
AU $109,900
details
Brig Eagle 670 Center Console - Hypalon tubes
22'
6.70m
NEW
AU $121,600
details
Sirocco Rib-Fg 680 fibreglass rib with hypalon tubes
22' 4"
6.80m
NEW
AU $109,900
details
Brig Navigator 24
24' 0"
7.32m
NEW
AU $168,900
details
Sirocco Rib-Fg 740 fibreglass rib with hypalon tubes
24' 3"
7.40m
NEW
AU $138,200
details
Brig Eagle 8 Center Console - Hypalon tubes
26' 3"
8.00m
NEW
AU $209,500
details
Northstar Orion 8 Fibreglass centre console rib with hypalon tubes
26' 3"
8.00m
NEW
AU $210,950
details
Brig Eagle 10 Center Console - Hypalon tubes
33' 6"
10.20m
NEW
AU $392,700
details
Northstar Ion 10.5 Fibreglass centre console rib with hypalon tubes
34' 5"
10.50m
NEW
AU $392,700
available to order
details
Northstar Ion 12 Eclipse
40' 3"
12.28m
NEW
AU $595,000
details
Used Power Boats
Feet
Metres
Year
Price
Zodiac Cadet 310 Solid Open Dinghy Tiller steer Hypalon tubes
10' 2"
3.10m
2015
AU $4,750
details
Brig Falcon 320HT Centre Console Hypalon Tubes
10' 6"
3.20m
2018
AU $11,900
details
Williams 345 Sportjet jet rib with fibreglass hull and hypalon tubes
11' 4"
3.45m
2020
AU $54,950
details
Williams 385 Turbojet Centre Console Hypalon Tubes
12' 8"
3.85m
2017
AU $39,900
details
Sea Ray 205 Sport

New Listing

19' 10"
6.04m
2009
AU $45,900
details
Brig Eagle 780 fibreglass rib with hypalon tubes

New Listing

25' 7"
7.80m
2015
AU $105,000
details
Used Dinghies / Inflatables
Feet
Metres
Year
Price
Zodiac Cadet 310 Solid Open Dinghy Tiller steer Hypalon tubes
10' 2"
3.10m
2015
AU $4,750
details
Brig Falcon 320HT Centre Console Hypalon Tubes
10' 6"
3.20m
2018
AU $11,900
details
Williams 345 Sportjet jet rib with fibreglass hull and hypalon tubes
11' 4"
3.45m
2020
AU $54,950
details
Williams 385 Turbojet Centre Console Hypalon Tubes
12' 8"
3.85m
2017
AU $39,900
details
Brig Eagle 780 fibreglass rib with hypalon tubes

New Listing

25' 7"
7.80m
2015
AU $105,000
details