Queensland Marine Centre - QLD Coomera
---
Unit 10
71 Shipper Dr
Coomera QLD 4209
AUSTRALIA

Queensland Marine Centre began life in 1996 as 'Sea Ray Queensland', when Andrew Bennett, Dealer Principal, commenced importing Sea Ray Boats into Australia. First Sanctuary Cove followed by Marina Mirage, housed the beginnings of Sea Ray Boats on the Gold Coast. The Sea Ray business soon outgrew both of these premises and with the addition of the Boston Whaler Dealership a greater and much larger arena was needed to service and support our growing number of clients.

The QMC Showroom and Service Department . With its large display of boats and ever increasing sales, it's no wonder QMC has been one of the top International Sea Ray Dealers since their inception. Additional to QMC's Sea Ray range, the showroom also boasts the 'unsinkable legend' Boston Whaler and, more recently the Rayglass range of boats from New Zealand.


Boston Whaler have appointed QMC as their Distributor for all of Australasia. QMC services this vast area through a network of Sub-Dealers. We are proud to announce Rayglass Boats have appointed QMC as their Australian Distributor.


QMC facilities include an expanded Service Department at the Showroom, plus we have our In-water Display of larger boats as well as dedicated shed and hardstand Service areas at the Gold Coast City Marina.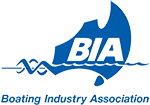 New Power Boats
Feet
Metres
Year
Price
Boston Whaler 130 Super Sport Side Console
13' 1"
3.99m
NEW
AU $55,000
details
Boston Whaler 160 Super Sport Side Console
16' 2"
4.93m
NEW
AU $68,173
details
Boston Whaler 170 Montauk Centre Console
17' 4"
5.28m
NEW
AU $109,990
details
Boston Whaler 190 Montauk Centre Console
19' 4"
5.89m
NEW
AU $164,990
details
Sea Ray 19 SPX OB Bowrider
19' 6"
5.94m
NEW
AU $94,990
details
Sea Ray 190 SPX Bowrider
19' 6"
5.94m
NEW
AU $99,816
details
Sea Ray 190 SPX OB Bowrider
19' 6"
5.94m
NEW
AU $135,000
details
Sea Ray 210 SPX OB Bowrider
21' 6"
6.55m
NEW
AU $114,990
details
Sea Ray 210 SPX Bowrider
21' 6"
6.55m
NEW
AU $117,543
details
Crest Pontoons Classic DLX 200L Party Pontoon
22'
6.70m
NEW
AU $119,990
details
Boston Whaler 220 Dauntless Centre Console
22' 0"
6.71m
NEW
AU $179,990
details
Sea Ray 230 Sun Sport OB Cuddy
22' 10"
6.96m
NEW
AU $189,990
details
Boston Whaler 230 Outrage Centre Console
23'
7.01m
NEW
AU $224,990
details
Sea Ray 230 SPX OB Bowrider
23' 6"
7.16m
NEW
AU $139,990
details
Sea Ray 230 SPX Bowrider
23' 6"
7.16m
NEW
AU $144,990
details
Sea Ray 230 SPX OB Bowrider
23' 6"
7.16m
NEW
AU $230,000
details
Crest Pontoons Classic Platinum 240 SLS Party Pontoon
24' 0"
7.32m
NEW
AU $189,990
details
Boston Whaler 240 Vantage Dual Console Bowrider
24' 2"
7.36m
NEW
AU $359,990
details
Crest Pontoons Caribbean RS 250 SLRC Party Pontoon
25'
7.62m
NEW
AU $263,550
details
Crest Pontoons Caribbean Platinum 250 SLS Party Pontoon
25'
7.62m
NEW
AU $255,500
details
Sea Ray 250 SDX Bowrider
25' 2"
7.67m
NEW
AU $194,990
details
Boston Whaler 250 Outrage Centre Console
25' 5"
7.75m
NEW
AU $279,990
details
Sea Ray 260 SLX Luxury Bowrider
25' 5"
7.75m
NEW
AU $265,000
details
Boston Whaler 250 Outrage Centre Console
25' 5"
7.75m
NEW
AU $409,990
details
Sea Ray 265 Sundancer Sports Cruiser
26' 7"
8.10m
NEW
AU $339,990
details
Dorado 276 DC Dual Console Bowrider
27' 0"
8.23m
NEW
AU $439,500
details
Dorado 272CC Centre Console
27' 0"
8.23m
NEW
AU $434,990
details
Sea Ray 270 SDX OB Bowrider
27' 1"
8.25m
NEW
AU $219,990
details
Sea Ray 270 SDX Bowrider
27' 2"
8.28m
NEW
AU $219,990
details
Sea Ray 250 SDX OB Bowrider
27' 6"
8.38m
NEW
AU $269,990
details
Sea Ray 250 SDX OB Bowrider
27' 6"
8.38m
NEW
AU $189,990
details
Boston Whaler 285 Conquest
27' 11"
8.51m
NEW
AU $509,990
details
Boston Whaler 280 Outrage Centre Console
28'
8.53m
NEW
AU $509,990
details
Sea Ray 260 SLX OB Luxury Bowrider
28' 7"
8.71m
NEW
AU $265,000
details
Boston Whaler 280 Dauntless Centre Console
28' 8"
8.74m
NEW
AU $545,000
details
Sea Ray 290 SDX OB Bowrider
29' 2"
8.89m
NEW
AU $295,990
details
Sea Ray 290 SDX Bowrider
29' 2"
8.89m
NEW
AU $275,990
details
Protector 310 Chase Centre Console RIB
29' 6"
9.00m
NEW
AU $369,000
details
Iguana Yachts X-100 Centre Console
31'
9.44m
NEW
AU $650,000
details
Sea Ray 310 SLX OB Bowrider
31' 0"
9.45m
NEW
AU $599,990
details
Sea Ray 310 SLX Bowrider
31' 6"
9.60m
NEW
AU $509,990
Base price
details
Boston Whaler 325 Conquest Walkaround Cabin
32' 3"
9.83m
NEW
AU $935,000
details
Boston Whaler 325 Conquest Walkaround
32' 3"
9.83m
NEW
AU $735,000
details
Sea Ray 320 Sundancer OB Sports Cruiser
32' 5"
9.88m
NEW
AU $679,916
details
Sea Ray 320 Sundancer Sports Cruiser
32' 10"
10.00m
NEW
AU $589,990
details
Protector 330 Targa RIB
32' 10"
10.00m
NEW
AU $537,800
details
Sea Ray 320 Sundancer Sports Cruiser
32' 10"
10.00m
NEW
AU $609,990
details
Boston Whaler 330 Outrage Centre Console
33' 1"
10.08m
NEW
AU $769,990
details
Boston Whaler 320 Vantage Dual Console Bowrider
33' 6"
10.21m
NEW
AU $659,470
details
Sea Ray 350 SLX Bowrider
34' 5"
10.50m
NEW
AU $589,138
Base price
details
Sea Ray 350 SLX OB Bowrider
34' 6"
10.52m
NEW
AU $795,000
details
Sea Ray 320 Sundancer Coupe OB Sports Cruiser
34' 11"
10.64m
NEW
AU $920,000
details
Boston Whaler 350 Realm Side Console
35' 6"
10.82m
NEW
AU $1,120,826
details
Boston Whaler 360 Outrage Centre Console
36' 6"
11.12m
NEW
AU $985,000
details
Sea Ray 350 SLX OB Bowrider
36' 11"
11.25m
NEW
AU $779,000
details
Sea Ray 370 Sundancer
37' 8"
11.48m
NEW
AU $1,450,000
details
Boston Whaler 380 Outrage Centre Console
38'
11.58m
NEW
AU $1,450,000
details
Boston Whaler 380 Realm Centre Console
39' 0"
11.89m
NEW
AU $1,493,000
details
Sea Ray 400 SLX Luxury Bowrider
39' 4"
12.00m
NEW
AU $1,049,990
details
Sea Ray 370 Sundancer OB Sports Cruiser
39' 9"
12.12m
NEW
AU $1,290,000
details
Boston Whaler 405 Conquest Walkaround
41' 4"
12.60m
NEW
AU $2,018,000
details
Boston Whaler 420 Outrage Centre Console
42' 8"
13.00m
NEW
AU $1,916,000
details
Used Power Boats
Feet
Metres
Year
Price
Boston Whaler 130 Super Sport Side Console
13' 3"
4.03m
2018
AU $29,990
details
Rinker 186 Captiva Bowrider
18' 11"
5.77m
2015
AU $46,000
details
Four Winns H220 Bowrider
22'
6.70m
2011
AU $59,000
details
Boston Whaler 230 Outrage Centre Console
23'
7.00m
2019
AU $239,000
details
Sea Ray 230 SLX Bowrider
23'
7.01m
2020
AU $160,000
details
Boston Whaler 220 Dauntless Centre Console
23' 4"
7.11m
2022
AU $239,990
details
Sea Ray 250 SDX OB Bowrider
25' 2"
7.67m
2022
AU $250,000
details
Boston Whaler 250 Outrage Centre Console
25' 5"
7.75m
2023
AU $450,000
details
Regal 26 Express Sports Cruiser
26' 3"
8.00m
2021
AU $219,990
details
Boston Whaler 270 Vantage Dual Console Bowrider
27' 0"
8.23m
2020
AU $395,000
details
Boston Whaler 270 Vantage Dual Console Bowrider
27' 0"
8.23m
2018
AU $329,000
details
Boston Whaler 280 Vantage Dual Console Bowrider
29' 1"
8.86m
2021
AU $499,000
details
Whittley CR 2800 Sports Cruiser
29' 6"
9.00m
2023
AU $275,000
details
Contender 30 ST Centre Console
29' 6"
9.00m
2019
AU $449,000
details
Sea Ray 320 Sundancer OB Sports Cruiser
32' 5"
9.88m
2021
AU $620,000
details
Andros Boatworks Offshore 32 Centre Console

Sold

32' 9"
9.98m
2020
AU $349,000
details
Boston Whaler 380 Outrage

New Listing

38'
11.58m
2022
AU $1,390,000
details
Sea Ray 370 Sundancer OB Sports Cruiser
39' 4"
12.00m
2023
AU $1,540,000
details