Swan Super Lines - QLD Gold Coast
---
Suite 3,29 Tedder Ave
Main Beach
Gold Coast QLD 4217
AUSTRALIA

Swan Super Lines provides sales of new and used vessels plus a specialized brokerage division incorporating Boat Clearance Sales, this division presents boats that have great opportunity for buyers and quick results for sellers. A limited listing policy ensures full commitment and concentration on each vessel with selling campaigns approved by owners and a policy of only vessels that have been inspected by Ian are presented.

The Swan Super Lines brokerage division has been developed from over 25 years experience and has an open policy arrangement with associate brokers who are searching for good quality vessels. This is a unique system with closer contact to vendors and more direct to targeted buyers, combined with a data base of proven buyers and sellers who receive monthly updates keeps both vendors and sellers informed of opportunities and vessel updates.


Swan Super Lines has working relationships in USA, ASIA and EUROPE and attends various International Boat Shows as well Australian Boat Shows and new launches. From International brands to Australian built vessels and Super Yacht tenders Swan Super Lines is able to assist.


Ian Swan's 25 plus years experience in the Australian marine industry has seen him manage some of ustralia's leading marine brokerage companies including Jackson Brothers Marine QLD, Geoff Lovett, International and more recently as the director of Swan Super Lines.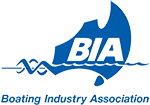 New Power Boats
Feet
Metres
Year
Price
Enata Marine UAE Foiler Spirit A NEW ERA OF SALING
31' 6"
9.60m
NEW
Euro €1,000,000
Additional costs may apply
details
Newport 460 Motor Yacht
45' 11"
14.00m
NEW
AU $899,000
GST included
details
Powerplay 65 G4
65' 7"
20.00m
NEW
POA
details
Used Sail Monohulls
Feet
Metres
Year
Price
Alloy Yachts Cutter Sloop Dubois
144' 0"
43.90m
2013
POA
details
Used Power Boats
Feet
Metres
Year
Price
CLASSIC 6.8m MAHOGANY RUNABOUT
22' 4"
6.80m
2002
AU $97,500
details
Traditional Replica Collectable Speed Boat 60s Style
22' 4"
6.80m
2002
AU $69,995
details
Larson Cabrio 274
25' 11"
7.90m
2006
AU $61,995
Huge price reduction
details
Larson Cabrio 260 With extra boarding platform
26' 8"
8.12m
2005
AU $61,500
Now reduced
details
Bayliner 3055 Ciera
30' 5"
9.27m
2001
AU $82,500
details
Wellcraft 38 Centre Console
38'
11.58m
1999
AU $189,000
details
Home Cruiser
39' 4"
12.00m
2010
AU $175,900
details
Riva 75 Venere
75' 6"
23.00m
2006
Euro €1,499,000
details
Guy Couach 28m Long Range Motor Yacht
92' 0"
28.05m
2002
AU $3,500,000
Huge price reduction
details
Azimut 105 Grande FLY BRIDGE MOTOR YACHT
105'
32.00m
2007
US $3,600,000
details
Benetti Vivace 125
125'
38.10m
2015
US $15,750,000
details
International
144' 0"
43.90m
1977
AU $795,000
details
Used Commercial
Feet
Metres
Year
Price
International
144' 0"
43.90m
1977
AU $795,000
details