Mooloolaba Yacht Brokers - QLD Mooloolaba
---
Mooloolaba Marina
33-45 Parkyn Parade
Mooloolaba QLD 4557
AUSTRALIA

Mooloolaba Yacht Brokers have been assisting buyers and sellers of Quality Cruising Yachts, Racing Yachts, Multihulls, Power Boats and Cruisers on Queensland's Sunshine Coast since 1985. We also have on offer Marina Berths from 10m to 30m for both Mono Hulls and Multi Hulls on South East Queensland Marinas. We proudly represent the following new boat brands including:

Jeanneau Sail - Official Dealer for Queensland.


The Jeanneau experience is unique. No other builder can offer the same level of cutting-edge design, superior finish, performance and customer satisfaction - all in a competitively priced package.


Salthouse ICON & Salthouse Corsair:


Salthouse vessel's are renowned for their proven performance and combine luxury with quality craftsmanship and unprecedented functionality.


CNB Custom Yachts:


Internationally-recognised for the exceptional quality of its luxury Superyachts, For CNB, quality also encompasses the relations developed with the owners of their boats


Highfield Tenders:


Highfield inflatable's have evolved from many years of development in some of the toughest conditions in the world, tough, reliable and thoroughly tested Highfield comes to you with a champions pedigree.


We also specialise in marine insurance, new boat sales and delivery in Europe, and new boat design and build projects for Schionning designs, and several other leading international designers.


The Mooloolaba Yacht Brokers team is made up of Ian Douglas, and Lesley Dunshea.All in all, a very experienced team, ready and willing to assist in the planning, development and culmination of your boating requirements, be it in sail or power, charter or private ownership, Australia or Europe, catamaran or monohull, new or pre-owned. One call, one result, three happy people. The seller, the buyer, the broker.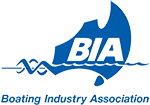 New Sail Monohulls
Feet
Metres
Year
Price
Jeanneau Sun Fast 30 One Design
32' 10"
10.00m
NEW
POA
details
Jeanneau Sun Fast 3300
33' 2"
10.11m
NEW
AU $332,882
Indicative price
details
Jeanneau Sun Odyssey 349
33' 11"
10.34m
NEW
AU $303,031
Available to order
details
Jeanneau Sun Odyssey 380
36' 10"
11.22m
NEW
AU $434,317
Available to order
details
Jeanneau Sun Odyssey 410
40' 6"
12.35m
NEW
AU $517,616
Available to order
details
Jeanneau Sun Odyssey 440
42' 8"
13.00m
NEW
AU $616,267
Available to order
details
Jeanneau Sun Odyssey 490
47' 4"
14.42m
NEW
AU $748,269
Available to order
details
Jeanneau Yachts 55
55' 7"
16.93m
NEW
POA
Available to order
details
Jeanneau Yachts 60
60'
18.28m
NEW
AU $1,731,199
Available to order
details
Jeanneau Yachts 65 WINNER! "Bluewater Cruiser of the Year!"
67' 11"
20.70m
NEW
AU $2,853,169
Available to order
details
New Sail Multihulls
Feet
Metres
Year
Price
Balance Catamarans 442
44' 3"
13.50m
NEW
POA
Excluding Duty/GST
details
Balance Catamarans 482
48' 3"
14.71m
NEW
POA
Excluding Duty/GST
details
Balance Catamarans 526
52' 6"
16.00m
NEW
POA
Plus Duty/GST if applicable
details
New Power Boats
Feet
Metres
Year
Price
Salthouse Corsair 44
44' 3"
13.50m
NEW
POA
details
Salthouse Corsair 49
49' 3"
15.00m
NEW
POA
details
Salthouse Icon Sport 56F
56' 0"
17.07m
NEW
POA
details
Salthouse 62S Sedan Cruiser
57' 9"
17.60m
NEW
POA
details
Salthouse 57S Sedan Cruiser
58'
17.67m
NEW
POA
details
Salthouse Icon 58 Flybridge
58'
17.67m
NEW
POA
details
Salthouse Icon 62 Flybridge
62' 0"
18.90m
NEW
POA
details
Used Sail Monohulls
Feet
Metres
Year
Price
Jeanneau Sun Odyssey 349
33' 11"
10.34m
2015
AU $229,000
details
Swanson 38

Sold

38' 1"
11.60m
2003
AU $110,000
details
Adams 12
39' 4"
12.00m
1984
AU $84,000
Reduced
details
Jeanneau Sun Odyssey 42i
42' 2"
12.85m
2010
AU $280,000
details
Jeanneau Sun Odyssey 43DS
43' 4"
13.21m
2006
AU $257,000
details
Lidgard 17m Pilothouse
56' 1"
17.10m
1998
AU $650,000
details
Jeanneau Yachts 64 REDUCED
65' 11"
20.10m
2018
NZ $1,765,000
Plus Duty/GST if applicable
details
Used Power Boats
Feet
Metres
Year
Price
Grady-White Gulfstream 232
23' 5"
7.14m
2007
AU $170,000
details
Pacific Sportfish 7.3
23' 11"
7.30m
1996
AU $90,000
details
Bavaria Sport 30 HT - Call ahead to arrange an inspection.
30' 2"
9.20m
2008
AU $175,000
details
Kevlacat 3000 Sportsfisher
32'
9.75m
2004
AU $195,000
Firm
details
Randell 34
34'
10.36m
1985
AU $68,000
Ono
details
Riviera 36 Flybridge
36' 3"
11.06m
1995
AU $240,000
Reduced
details
Berthing
Feet
Metres
Price
12m Marina Berths for sale at Mooloolaba Marina from $80,000.00
39' 4"
12.00m
AU $80,000
details
15m Marina Berths for sale at Mooloolaba Marina from $150,000.00
49' 3"
15.00m
AU $150,000
details
17m Marina Berths for sale at Mooloolaba Marina from $150,000.00
55' 9"
17.00m
AU $150,000
details
Boat Accessories
Price
Gori 3 Blade Folding Propeller
AU $4,200
details