Yachtdomain. Com - QLD Scarborough
---
28 Thurecht Parade
Scarborough QLD 4020
AUSTRALIA

Yachtdomain.com market quality power and sail yachts, both nationally and internationally. The highly nowledgeable and experienced team at yachtdomain.com will assist you as vendor or buyer of a vessel, providing superior marketing techniques to the vendor and the highest level of professional service to the buyer.

Yachtdomain.com offer a free market analysis for the value of your yacht, the request for it can be made from their website.


POINT OF DIFFERENCE:

Marketing of quality used boats

Marketing nationally and internationally.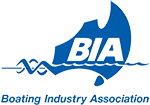 Used Sail Monohulls
Feet
Metres
Year
Price
Ta Chiao CT 41 Ketch

Under Contract

41' 0"
12.50m
1977
AU $50,000
details
Beneteau Oceanis Clipper 411
41' 8"
12.71m
2002
AU $145,000
Negotiable
details
Adams 13
43'
13.10m
1981
AU $72,000
Or nearest offer
details
Hudson Sea Wolf 44
44'
13.41m
1977
AU $270,000
Negotiable
details
Passagemaker 55
68' 0"
20.73m
1995
AU $298,000
details
Alloy Yachts Ketch
91' 10"
28.00m
1990
NZ $1,700,000
Huge price reduction
details
Used Sail Multihulls
Feet
Metres
Year
Price
Leopard Catamarans 40

Under Contract

39' 4"
11.99m
2016
AU $638,000
details
Leopard Catamarans 45
45' 0"
13.72m
2018
Euro €640,000
Now reduced
details
Leopard Catamarans 45

Under Offer

45' 0"
13.72m
2022
US $1,090,000
details
Leopard Catamarans 48
48' 5"
14.75m
2016
US $600,000
details
Leopard Catamarans 50

Under Contract

50'
15.24m
2018
AU $1,775,000
details
Leopard Catamarans 50
50'
15.24m
2023
US $1,399,000
details
Leopard Catamarans 58
58' 0"
17.68m
2014
US $925,000
Reduced
details
Used Power Boats
Feet
Metres
Year
Price
Glastron GS 249
27' 0"
8.23m
2005
AU $49,000
details
Scott Robson 38 Catamaran

New Listing

37' 11"
11.55m
1994
AU $288,000
details
Leopard Catamarans 43 PC
43' 0"
13.11m
2019
NZ $1,295,000
details
Leopard Catamarans 43 PC
43' 3"
13.18m
2017
AU $1,048,000
details
Leopard Catamarans 51 Powercat
51'
15.54m
2019
NZ $1,600,000
Or nearest offer
details
Nordhavn 55 Long Range Passagemaker
56' 1"
17.09m
2006
US $1,050,000
details
Delta 63 RPH Passagemaker
64' 8"
19.70m
1994
NZ $2,495,000
details
Outer Reef 65
65'
19.81m
2006
NZ $2,400,000
Reduced
details
Adams Motor Sailer Passagemaker 55
65'
19.81m
1995
AU $298,000
details