Sirocco Marine Melbourne - VIC Braeside
---
6 Capital Court
Braeside VIC 3195
AUSTRALIA

Sirocco Marine does things differently. In keeping with
the high quality brands we represent, our customer
service and after sales support is what sets us apart.

Today, Sirocco Marine has become an Australia-wide
dealer network that delivers the brands, value and
client-focused advice we are renowned for. Here at
Sirocco we are proud to provide a wide range of
models in stock for prompt delivery, as well as genuine
warranty support. Additionally, when it's time to trade
up, the strength of Sirocco Marine and its brands
ensures greater resale value, for a rewarding
ownership experience.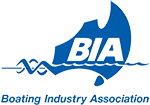 New Power Boats
Feet
Metres
Year
Price
Sirocco Rib-Fg 220 fibreglass rib with Hypalon tubes
7' 5"
2.25m
NEW
AU $3,390
details
Sirocco Rib-Alloy 270 European made hypalon alloy rib
8' 10"
2.70m
NEW
AU $6,200
details
Williams 280 Minijet
9' 2"
2.80m
NEW
AU $55,900
details
Williams 285 Turbojet
9' 4"
2.85m
NEW
AU $80,600
details
Brig Falcon 290HT Center Console - Hypalon tubes
9' 6"
2.90m
NEW
AU $21,750
details
Sirocco Rib-Fg 290 fibreglass centre console rib with hypalon tubes
9' 7"
2.92m
NEW
AU $18,990
details
Sirocco Rib-Alloy 300 European made alloy rib with Hypalon tubes
9' 10"
3.00m
NEW
AU $7,200
details
Brig Falcon 320HT Center Console - Hypalon tubes
10' 6"
3.20m
NEW
AU $22,750
details
Williams 325 Turbojet
10' 8"
3.25m
NEW
AU $84,000
details
Sirocco Rib-Fg 320 fibreglass centre console rib with hypalon tubes
10' 8"
3.25m
NEW
AU $19,990
details
Sirocco A330L RIB-Alloy European made alloy centre console rib hypalon
10' 10"
3.30m
NEW
AU $24,800
details
Sirocco Rib-Alloy 330 V European made alloy centre console rib hypalon
10' 10"
3.30m
NEW
AU $31,600
details
Sirocco Rib-Alloy 330 Q European made alloy centre console rib hypalon
10' 10"
3.30m
NEW
AU $23,300
details
Sirocco A330L RIB-Alloy European made alloy centre conosle rib hypalon
10' 10"
3.30m
NEW
AU $24,800
details
Northstar Axis 3.4 Fibreglass centre console rib with hypalon tubes
11' 2"
3.40m
NEW
AU $43,400
details
Sirocco Rib-Alloy 340 alloy rib with hypalon tubes
11' 2"
3.40m
NEW
AU $6,390
details
Williams 345 Sportjet
11' 4"
3.45m
NEW
AU $92,500
details
Brig Eagle 350
11' 6"
3.50m
NEW
AU $40,900
details
Brig Falcon 350HT Center Console - Hypalon tubes
11' 6"
3.50m
NEW
AU $24,800
details
Sirocco Rib-Alloy 360 L European made alloy centre console rib hypalon
11' 10"
3.60m
NEW
AU $35,490
details
Zodiac Yachtline 360 fibreglass centre console rib with hypalon tubes
11' 10"
3.60m
NEW
AU $42,250
details
Sirocco Rib-Alloy 360 Q European made alloy centre console rib hypalon
11' 10"
3.60m
NEW
AU $24,800
details
Brig Falcon 380HT Center Console - Hypalon tubes
12' 6"
3.80m
NEW
AU $34,200
details
Northstar Axis 3.8 Fibreglass centre console rib with hypalon tubes
12' 8"
3.85m
NEW
AU $46,450
details
Williams 395 Sportjet
13'
3.95m
NEW
AU $97,500
details
Sirocco Rib-Alloy 400 L European made alloy centre console rib hypalon
13' 1"
4.00m
NEW
AU $37,500
details
Zodiac Yachtline 400 fibreglass centre console rib with hypalon tubes
13' 1"
4.00m
NEW
AU $47,300
details
Brig Eagle 4 Center Console - Hypalon tubes
13' 1"
4.00m
NEW
AU $43,750
details
Brig Falcon 420 HT Center Console - Hypalon tubes
13' 9"
4.20m
NEW
AU $38,500
details
Zodiac Open 4.2 Fibreglass centre console rib with hypalon tubes
13' 9"
4.20m
NEW
AU $40,200
details
Zodiac Yachtline 440 fibreglass centre console rib with hypalon tubes
14' 5"
4.40m
NEW
AU $52,990
details
Sirocco Rib-Alloy 450 L European made alloy centre console rib hypalon
14' 9"
4.50m
NEW
AU $44,800
details
Williams 460 Sportjet
15' 1"
4.60m
NEW
AU $124,500
details
Zodiac Open 4.8 centre console rib with hypalon tubes
15' 5"
4.70m
NEW
AU $44,500
details
Brig Eagle 5 Center Console - Hypalon tubes
15' 9"
4.80m
NEW
AU $65,800
details
Brig Navigator 485 Center Console - Hypalon tubes
15' 11"
4.85m
NEW
AU $52,500
details
Brig Falcon 500HT Center Console - Hypalon tubes
16' 5"
5.00m
NEW
AU $43,400
details
Sirocco Rib-Alloy 500 L European made alloy centre console rib hypalon
16' 5"
5.00m
NEW
AU $48,650
details
Sirocco Rib-Fg 520 hypalon rib
17' 1"
5.20m
NEW
AU $63,990
details
Brig Navigator 520 Center Console - Hypalon tubes
17' 1"
5.20m
NEW
AU $65,200
details
Williams 520 Sportjet fibreglass centre console rib with hypalon tubes
17' 1"
5.20m
NEW
AU $156,200
details
Northstar Axis 5.3 Fibreglass centre console rib with hypalon tubes
17' 5"
5.30m
NEW
AU $74,300
details
Zodiac Open 5.5 centre console rib with hypalon tubes
17' 9"
5.40m
NEW
AU $87,500
details
Zodiac Pro 550 centre console rib with hypalon tubes
17' 9"
5.40m
NEW
AU $75,500
details
Sirocco Rib-Fg 570 centre console rib with hypalon tubes
18' 6"
5.65m
NEW
AU $70,400
details
Zodiac Medline 580 centre console rib with hypalon tubes
19' 0"
5.80m
NEW
AU $93,600
details
Brig Eagle 6 Center Console - Hypalon tubes
19' 8"
6.00m
NEW
AU $94,800
details
Sirocco Rib-Fg 600 fibreglass rib with hypalon tubes
19' 8"
6.00m
NEW
AU $66,900
details
Zodiac Pro 650 centre console rib with hypalon tubes
20' 0"
6.10m
NEW
AU $91,900
details
Zodiac Open 6.5 centre console rib with hypalon tubes
20' 0"
6.10m
NEW
AU $109,400
details
Brig Navigator 610 Center Console - Hypalon tubes
20' 0"
6.10m
NEW
AU $80,800
details
Sirocco Rib-Fg 630 fibreglass rib with hypalon tubes
20' 6"
6.25m
NEW
AU $79,900
details
Sirocco Rib-Fg 650 Fibreglass rib with hypalon tubes
21' 4"
6.50m
NEW
AU $71,900
details
Brig Eagle 670 Center Console - Hypalon tubes
22'
6.70m
NEW
AU $121,600
details
Brig Eagle 670 Center Console - Hypalon tubes
22'
6.70m
NEW
AU $109,900
details
Sirocco Rib-Fg 680 fibreglass rib with hypalon tubes
22' 4"
6.80m
NEW
AU $95,900
details
Zodiac Medline 6.8 centre console rib with hypalon tubes
22' 7"
6.88m
NEW
AU $135,500
details
Zodiac Medline 6.8
22' 7"
6.88m
NEW
AU $124,100
details
Brig Navigator 24
24' 0"
7.32m
NEW
AU $168,900
details
Zodiac Medline 7.5 fibreglass centre console rib with hypalon tubes
24' 1"
7.34m
NEW
AU $154,900
details
Sirocco Rib-Fg 740 fibreglass rib with hypalon tubes
24' 3"
7.40m
NEW
AU $115,000
details
Zodiac Medline 7.5 centre console rib with hypalon tubes
24' 7"
7.50m
NEW
AU $177,500
details
Brig Eagle 8 Center Console - Hypalon tubes
26' 3"
8.00m
NEW
AU $209,500
details
Northstar Orion 8 Fibreglass centre console rib with hypalon tubes
26' 3"
8.00m
NEW
AU $210,950
details
Sirocco Rib-Fg 850 fibreglass rib with hypalon tubes
27' 7"
8.40m
NEW
AU $185,000
details
Zodiac Medline 9 centre console rib with hypalon tubes
29' 2"
8.90m
NEW
AU $320,000
details
Brig Eagle 10 Center Console - Hypalon tubes
33' 6"
10.20m
NEW
AU $392,700
details
Northstar Ion 10.5 Fibreglass centre console rib with hypalon tubes
34' 5"
10.50m
NEW
AU $392,700
Available to order
details
Northstar Ion 12 Eclipse
40' 3"
12.28m
NEW
AU $595,000
details
New Dinghies / Inflatables
Feet
Metres
Year
Price
Sirocco Air Hull 220
7' 3"
2.20m
NEW
AU $1,990
details
Sirocco 2.2 Super Lite
7' 3"
2.20m
NEW
AU $1,190
details
Sirocco 2.2 Eco Lite
7' 3"
2.20m
NEW
AU $1,320
details
Sirocco Rib-Fg 220 fibreglass rib with Hypalon tubes
7' 5"
2.25m
NEW
AU $3,390
details
Sirocco Rib-Alloy 240 alloy rib with Hypalon tubes
7' 9"
2.35m
NEW
AU $4,490
details
Sirocco 2.4 Super Lite
7' 10"
2.40m
NEW
AU $1,290
details
Sirocco 2.4 Eco Lite
7' 10"
2.40m
NEW
AU $1,420
details
Sirocco Rib-Fg 250 Hypalon tubes
8' 2"
2.50m
NEW
AU $3,490
details
Brig Falcon 260HC
8' 6"
2.60m
NEW
AU $6,250
details
Sirocco Air Hull 260
8' 6"
2.60m
NEW
AU $2,190
details
Sirocco Rib-Fg 270 Hypalon Tubes
8' 10"
2.70m
NEW
AU $3,990
details
Sirocco Rib-Alloy 270 European made hypalon alloy rib
8' 10"
2.70m
NEW
AU $6,200
details
Sirocco Rib-Alloy 270 alloy rib with Hypalon tubes
8' 10"
2.70m
NEW
AU $5,290
details
Williams 280 Minijet
9' 2"
2.80m
NEW
AU $55,900
details
Williams 285 Turbojet
9' 4"
2.85m
NEW
AU $80,600
details
Brig Falcon 290HT Center Console - Hypalon tubes
9' 6"
2.90m
NEW
AU $21,750
details
Sirocco Rib-Fg 290 fibreglass centre console rib with hypalon tubes
9' 7"
2.92m
NEW
AU $18,990
details
Sirocco Rib-Alloy 300 European made alloy rib with Hypalon tubes
9' 10"
3.00m
NEW
AU $7,200
details
Sirocco Rib-Fg 310 Hypalon tubes
10' 2"
3.10m
NEW
AU $4,990
details
Sirocco Rib-Alloy 310 Hypalon tubes
10' 2"
3.10m
NEW
AU $5,890
details
Sirocco Air Hull 310
10' 2"
3.10m
NEW
AU $2,490
details
Brig Falcon 320HT Center Console - Hypalon tubes
10' 6"
3.20m
NEW
AU $22,750
details
Williams 325 Turbojet
10' 8"
3.25m
NEW
AU $84,000
details
Sirocco Rib-Fg 320 fibreglass centre console rib with hypalon tubes
10' 8"
3.25m
NEW
AU $19,990
details
Sirocco A330L RIB-Alloy European made alloy centre conosle rib hypalon
10' 10"
3.30m
NEW
AU $24,800
details
Sirocco A330L RIB-Alloy European made alloy centre console rib hypalon
10' 10"
3.30m
NEW
AU $24,800
details
Sirocco Rib-Alloy 330 V European made alloy centre console rib hypalon
10' 10"
3.30m
NEW
AU $31,600
details
Sirocco Rib-Alloy 330 Q European made alloy centre console rib hypalon
10' 10"
3.30m
NEW
AU $23,300
details
Sirocco Rib-Alloy 330 European made alloy rib with Hypalon tubes
10' 10"
3.30m
NEW
AU $7,600
details
Northstar Axis 3.4 Fibreglass centre console rib with hypalon tubes
11' 2"
3.40m
NEW
AU $43,400
details
Sirocco Rib-Alloy 340 alloy rib with hypalon tubes
11' 2"
3.40m
NEW
AU $6,390
details
Williams 345 Sportjet
11' 4"
3.45m
NEW
AU $92,500
details
Brig Eagle 350
11' 6"
3.50m
NEW
AU $40,900
details
Brig Falcon 350HT Center Console - Hypalon tubes
11' 6"
3.50m
NEW
AU $24,800
details
Sirocco Rib-Alloy 360 L European made alloy centre console rib hypalon
11' 10"
3.60m
NEW
AU $35,490
details
Zodiac Yachtline 360 fibreglass centre console rib with hypalon tubes
11' 10"
3.60m
NEW
AU $42,250
details
Sirocco Rib-Alloy 360 Q European made alloy centre console rib hypalon
11' 10"
3.60m
NEW
AU $24,800
details
Sirocco Rib-Alloy 360 European made alloy rib with Hypalon tubes
11' 10"
3.60m
NEW
AU $10,830
details
Northstar Axis 3.8 Fibreglass centre console rib with hypalon tubes
12' 8"
3.85m
NEW
AU $46,450
details
Williams 395 Sportjet
13'
3.95m
NEW
AU $97,500
details
Brig Eagle 4 Center Console - Hypalon tubes
13' 1"
4.00m
NEW
AU $43,750
details
Zodiac Yachtline 400 fibreglass centre console rib with hypalon tubes
13' 1"
4.00m
NEW
AU $47,300
details
Sirocco Rib-Alloy 400 L European made alloy centre console rib hypalon
13' 1"
4.00m
NEW
AU $37,500
details
Zodiac Open 4.2 Fibreglass centre console rib with hypalon tubes
13' 9"
4.20m
NEW
AU $40,200
details
Zodiac Yachtline 440 fibreglass centre console rib with hypalon tubes
14' 5"
4.40m
NEW
AU $52,990
details
Sirocco Rib-Alloy 450 L European made alloy centre console rib hypalon
14' 9"
4.50m
NEW
AU $44,800
details
Williams 460 Sportjet
15' 1"
4.60m
NEW
AU $124,500
details
Zodiac Open 4.8 centre console rib with hypalon tubes
15' 5"
4.70m
NEW
AU $44,500
details
Brig Eagle 5 Center Console - Hypalon tubes
15' 9"
4.80m
NEW
AU $65,800
details
Sirocco Rib-Alloy 500 L European made alloy centre console rib hypalon
16' 5"
5.00m
NEW
AU $48,650
details
Brig Falcon 500HT Center Console - Hypalon tubes
16' 5"
5.00m
NEW
AU $43,400
details
Sirocco Rib-Fg 520 hypalon rib
17' 1"
5.20m
NEW
AU $63,990
details
Williams 520 Sportjet fibreglass centre console rib with hypalon tubes
17' 1"
5.20m
NEW
AU $156,200
details
Northstar Axis 5.3 Fibreglass centre console rib with hypalon tubes
17' 5"
5.30m
NEW
AU $74,300
details
Zodiac Open 5.5 centre console rib with hypalon tubes
17' 9"
5.40m
NEW
AU $87,500
details
Zodiac Pro 550 centre console rib with hypalon tubes
17' 9"
5.40m
NEW
AU $75,500
details
Sirocco Rib-Fg 570 centre console rib with hypalon tubes
18' 6"
5.65m
NEW
AU $70,400
details
Zodiac Medline 580 centre console rib with hypalon tubes
19' 0"
5.80m
NEW
AU $93,600
details
Sirocco Rib-Fg 600 fibreglass rib with hypalon tubes
19' 8"
6.00m
NEW
AU $66,900
details
Brig Navigator 610 Center Console - Hypalon tubes
20' 0"
6.10m
NEW
AU $80,800
details
Zodiac Pro 650 centre console rib with hypalon tubes
20' 0"
6.10m
NEW
AU $91,900
details
Zodiac Open 6.5 centre console rib with hypalon tubes
20' 0"
6.10m
NEW
AU $109,400
details
Sirocco Rib-Fg 650 Fibreglass rib with hypalon tubes
21' 4"
6.50m
NEW
AU $71,900
details
Brig Eagle 670 Center Console - Hypalon tubes
22'
6.70m
NEW
AU $109,900
details
Brig Eagle 670 Center Console - Hypalon tubes
22'
6.70m
NEW
AU $121,600
details
Sirocco Rib-Fg 680 fibreglass rib with hypalon tubes
22' 4"
6.80m
NEW
AU $95,900
details
Zodiac Medline 6.8 centre console rib with hypalon tubes
22' 7"
6.88m
NEW
AU $135,500
details
Zodiac Medline 6.8
22' 7"
6.88m
NEW
AU $124,100
details
Brig Navigator 24
24' 0"
7.32m
NEW
AU $168,900
details
Zodiac Medline 7.5 fibreglass centre console rib with hypalon tubes
24' 1"
7.34m
NEW
AU $154,900
details
Sirocco Rib-Fg 740 fibreglass rib with hypalon tubes
24' 3"
7.40m
NEW
AU $115,000
details
Zodiac Medline 7.5 centre console rib with hypalon tubes
24' 7"
7.50m
NEW
AU $177,500
details
Northstar Orion 8 Fibreglass centre console rib with hypalon tubes
26' 3"
8.00m
NEW
AU $210,950
details
Brig Eagle 8 Center Console - Hypalon tubes
26' 3"
8.00m
NEW
AU $209,500
details
Zodiac Medline 9 centre console rib with hypalon tubes
29' 2"
8.90m
NEW
AU $320,000
details
Brig Eagle 10 Center Console - Hypalon tubes
33' 6"
10.20m
NEW
AU $392,700
details
Northstar Ion 10.5 Fibreglass centre console rib with hypalon tubes
34' 5"
10.50m
NEW
AU $392,700
Available to order
details
Northstar Ion 12 Eclipse
40' 3"
12.28m
NEW
AU $595,000
details