TMG Yachts - NSW Church Point
---
Quays Marina
1856 Pittwater Road
Church Point NSW 2105
AUSTRALIA

TMG The Multihull Group team is made up of experts in their field, here to help you make your dream a reality.

At TMG we strive for quality and success in all aspects of sales and service. From deciding on the best vessel
and choosing your options, to delivery and after sales provision. We are here to assist you every step of the
way.


By focusing solely on the owners of TMG and Eyachts vessels we provide dedicated, high-end service and
support to ensure that you maximise your enjoyment, while we take care of the maintenance.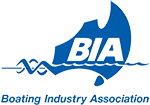 New Sail Multihulls
Feet
Metres
Year
Price
Dragonfly 25 Swing Wing Sport
25' 1"
7.65m
NEW
Euro €110,700
details
Dragonfly 25 Swing Wing Touring
25' 1"
7.65m
NEW
Euro €94,000
details
Dragonfly 28 Touring
28' 8"
8.75m
NEW
Euro €174,300
details
Dragonfly 28 Performance
28' 8"
8.75m
NEW
Euro €198,700
details
Dragonfly 32 Touring
32' 2"
9.80m
NEW
Euro €304,900
details
Dragonfly 32 Evolution
32' 6"
9.90m
NEW
Euro €338,800
details
Lagoon 40
38' 6"
11.74m
NEW
AU $1,049,500
details
Dragonfly 40
40' 8"
12.40m
NEW
Euro €658,800
details
Lagoon 42 BASE BOAT PRICE EX -FACTORY SEPTEMBER 2023
42'
12.80m
NEW
AU $1,255,000
GST included
details
Lagoon 46 JUNE 2023 EX-FACTORY - OPEN DEFINITION
45' 11"
13.99m
NEW
AU $1,565,000
details
Lagoon 46 Lagoon 46 - Ex Factory June 2023
45' 11"
13.99m
NEW
AU $1,933,734
details
Lagoon 51 JANUARY 2024 EX-FACTORY - OPEN DEFINITION
50' 4"
15.35m
NEW
AU $2,365,000
Available to order
details
Lagoon 55 THE LATEST LAGOON MODEL HAS JUST LAUNCHED
54' 4"
16.56m
NEW
AU $3,235,000
Available to order
details
Lagoon Sixty 7
66' 1"
20.15m
NEW
Euro €3,307,802
Available to order
details
Lagoon 65
67' 5"
20.55m
NEW
Euro €3,030,755
Available to order
details
Lagoon Seventy7
78'
23.77m
NEW
POA
details
New Power Boats
Feet
Metres
Year
Price
Lagoon SEVENTY8 Motor Yacht
78' 1"
23.80m
NEW
POA
details