Alexander Marine Australia Pty Ltd - QLD Coomera
---
The Boat Works Complex
Waterfront Suite 2
200 Beattie Road
Coomera QLD 4209
AUSTRALIA


Alexander Marine Australia Yacht Brokers specialise in
the sale of new and used vessels and are the Australian
& New Zealand Dealers for Ocean Alexander and
Galeon Motor Yachts. They are also local dealers for
Grand Banks and Palm Beach Motor Yachts. We are
conveniently located at The Boat Works Complex in
Coomera with our on water marina display and
waterfront office.



Our sales office is open from 7:30am to 4:30pm
weekdays, Saturday morning and Sundays by
appointment. Whether you are buying or selling our
experienced team of Yacht Brokers are waiting to be of
assistance to you. Please stop by or call us to discuss
your vessel requirements.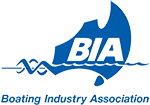 New Power Boats
Feet
Metres
Year
Price
Galeon 400 Fly
41' 0"
12.50m
NEW
POA
Available to order
details
Ocean Alexander 45 Divergence
47' 5"
14.45m
NEW
POA
details
Galeon 510 SKY
53'
16.15m
NEW
POA
Available to order
details
Galeon 500 Fly
53' 2"
16.20m
NEW
POA
Available to order
details
Galeon 510 SKY

Under Contract

53' 2"
16.20m
NEW
POA
details
Galeon 680 Fly
72' 0"
21.95m
NEW
POA
Available to order
details
Ocean Alexander 27E
88' 9"
27.04m
NEW
POA
Available to order
details
Ocean Alexander 28 Explorer

New Listing

91' 0"
27.74m
NEW
POA
details
Ocean Alexander 30R
97' 3"
29.65m
NEW
POA
Available to order
details
Ocean Alexander 32L
106' 2"
32.36m
NEW
POA
Available to order
details
Ocean Alexander 35R Tri-Level Motoryacht
116' 10"
35.60m
NEW
POA
Available to order
details
Ocean Alexander 37L
117' 9"
35.90m
NEW
POA
Available to order
details
Used Power Boats
Feet
Metres
Year
Price
World Cat 320 DC
32' 2"
9.80m
2016
AU $399,000
details
Grand Banks 42 Europa

Sold

42'
12.80m
2000
AU $575,000
details
Riviera 46 Passagemaker

Under Contract

46'
14.02m
1991
POA
details
Alaska 49 Sedan

New Listing

52' 6"
16.00m
2019
AU $1,300,000
details
Galeon 500 Fly

New Listing

53' 2"
16.21m
2020
POA
details
Fleming 55
55'
16.76m
2014
AU $2,499,000
details
Lidgard 55
55'
16.76m
2002
POA
details
Princess V57

New Listing

57'
17.37m
2015
POA
details
Riviera 5400 Sport Yacht

New Listing

57' 3"
17.46m
2017
POA
details
Azimut 62 Flybridge
62' 0"
18.90m
2005
AU $1,250,000
Plus GST if applicable
details
Fleming 58
62' 9"
19.13m
2020
POA
details
Noosa Marine 63ft Power Catamaran
63'
19.20m
2015
AU $3,650,000
Plus GST if applicable
details
Cheoy Lee 66 Motor Yacht
66' 0"
20.12m
2007
POA
details
Sunseeker Predator 72
73'
22.25m
2006
POA
details
Princess X95
95' 0"
28.96m
2022
POA
details
Mondo Marine 40M

New Listing

131' 11"
40.20m
2007
POA
details
Used Commercial
Feet
Metres
Year
Price
Lidgard 55
55'
16.76m
2002
POA
details
Azimut 62 Flybridge
62' 0"
18.90m
2005
AU $1,250,000
Plus GST if applicable
details