Alexander Marine - QLD Coomera
---
The Boat Works Complex
Waterfront Suite 2
200 Beattie Road
Coomera QLD 4209
AUSTRALIA


With our head office at The Boat Works Marina and Shipyard in the heart of the Marine precinct on the Gold Coast, Queensland, Alexander Marine customers enjoy 1st class sales and after sales service provided with the assistance of Australia's highest concentration of marine trades.

Whether you are buying or selling, the dedicated team at Alexander Marine will serve with integrity, competence and confidentiality from initial contact to final contract.

Our passionate and knowledgeable team will put you in the ideal yacht to match your discerning lifestyle. Reach out to discuss your yacht requirements with Alexander Marine today.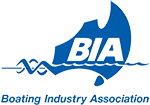 New Power Boats
Feet
Metres
Year
Price
Galeon 400 Fly
41' 0"
12.50m
NEW
POA
Available to order
details
Galeon 510 SKY
53'
16.15m
NEW
POA
Available to order; base price
details
Galeon 500 Fly
53' 2"
16.20m
NEW
POA
Available to order; base price
details
Galeon 640 Fly
68' 0"
20.73m
NEW
POA
Available to order
details
Galeon 680 Fly
72' 0"
21.95m
NEW
POA
Available to order
details
Ocean Alexander 27R
88' 1"
26.84m
NEW
POA
details
Ocean Alexander 28E
92' 9"
28.28m
NEW
POA
details
Ocean Alexander 30R
97' 3"
29.65m
NEW
POA
Available to order; base price
details
Ocean Alexander 32E
102' 4"
31.20m
NEW
POA
details
Ocean Alexander 32L
106' 2"
32.36m
NEW
POA
Available to order
details
Ocean Alexander 35R Motoryacht
116' 10"
35.60m
NEW
POA
Available to order; base price
details
Ocean Alexander 37L
117' 9"
35.90m
NEW
POA
Available to order
details
Boat Share Power
Feet
Metres
Year
Price
Galeon 640 Fly
68' 3"
20.80m
2020
AU $500,000
1/6 share
details
Used Power Boats
Feet
Metres
Year
Price
Sirocco Cabrio 30
29' 10"
9.10m
2013
AU $329,000
details
Grand Banks 39 Eastbay SX
39' 0"
11.89m
2009
POA
details
Grand Banks 42 Motor Yacht
43' 3"
13.17m
2004
AU $595,000
details
Ocean Alexander 45 Divergence
47' 5"
14.45m
2020
POA
details
Grand Banks 49 Eastbay SX
49' 0"
14.94m
2006
AU $849,000
details
Palm Beach Motor Yachts 50 Flybridge

Sold

56' 4"
17.18m
2007
POA
details
Maritimo 56 Skylounge
60' 0"
18.29m
2011
AU $1,275,000
details
Selene 58
63'
19.20m
2015
AU $1,445,000
Huge price reduction
details
Noosa Marine 63ft Power Catamaran
63'
19.20m
2015
AU $2,995,000
Plus GST if applicable
details
Riviera 6000 Sport Yacht
63' 4"
19.30m
2018
POA
details
Sunseeker Manhattan 64
64' 0"
19.51m
2002
POA
details
Galeon 650 SKY
68' 3"
20.80m
2021
POA
details
Galeon 640 Fly
71' 6"
21.80m
2020
POA
details
Palm Beach Motor Yachts 65 Sedan

Sold

71' 10"
21.89m
2018
POA
details
Symbol 73 Motor Yacht

New Listing

Sold

73'
22.25m
2006
POA
details
New Westcoaster Expedition Skylounge 82 Motor Yacht
82'
24.99m
2001
POA
details
Warren 87 Skylounge Motor Yacht
91' 10"
28.00m
2022
POA
details