Ray White Marine - QLD Main Beach
---
Shop 56,74 Sea World Drive
Main Beach QLD 4212
AUSTRALIA

RAY WHITE AND MARINA OCEANUS
REVOLUTIONISE MARINE INDUSTRY

In one of the most significant developments in the
Australian marine industry, renowned real estate
company the Ray White Group has announced its
foray into the bustling sector with the establishment
of Ray White Marine.


We are establishing a national body that will
provide sellers unprecedented exposure to a broad
market via an intensive auction campaign as well
as access to our vast network. Ray White Marine
will have direct access to our database which
boasts over 700,000 members as well as access
to our full time creative staff and will be included in
Ray White�s prestige and commercial magazines
with a local, national and international distribution.
In addition, Ray White Marine will have a presence
at Marina Oceanus at Marina Mirage, Tedder
Avenue as well as Orchid Avenue and other
selected Ray White offices to deliver both a greater
level of enquiry and faster rate of sale.


This move will give buyers and sellers more
confidence as they are dealing with an organisation
that combines the renowned and long-established
Ray White brand with the industry experience of
Marina Oceanus. The team at Marina Oceanus
brings a wealth of knowledge and expertise gained
from representing major luxury European vessel
manufacturers as well as brokerage sales for
many high-end clients from around Australia.
There are a growing number of people who are
looking to offload vessels, upgrade or downgrade
within an acceptable time frame - and now there is
an avenue to facilitate this activity.


The Ray White Marine initiative will benefit vendors
by showcasing vessels for sale on a scale that only
a national brand could offer.

QLD Office:
Shop 56, 74 Sea World Drive Main Beach 4217

075528 2338

NSW Office:
Elizabeth Bay Marina, 1 Ithaca Road, Sydney NSW
2011

029818 8859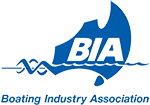 New Sail Multihulls
Feet
Metres
Year
Price
Sunreef Yachts 50 Sailing Catamaran
50'
15.24m
NEW
POA
Available to order
details
Sunreef Yachts 60 Sailing Catamaran
60' 0"
18.29m
NEW
POA
Available to order
details
Sunreef Yachts 70 Sailing Catamaran
70' 0"
21.34m
NEW
POA
Available to order
details
Sunreef Yachts 80 Sailing Catamaran
80'
24.38m
NEW
POA
Available to order
details
New Power Boats
Feet
Metres
Year
Price
Technohull 40 Explorer
39' 8"
12.10m
NEW
AU $799,000
Negotiable
details
Sunreef Yachts 40 Open
43' 0"
13.11m
NEW
POA
Available to order
details
Sunreef Yachts 60 Power Catamaran
60' 0"
18.29m
NEW
POA
Available to order
details
Sunreef Yachts 70 Power Catamaran
70' 0"
21.34m
NEW
POA
Available to order
details
Sunreef Yachts 80 Power Catamaran
80'
24.38m
NEW
POA
Available to order
details
Boat Share Power
Feet
Metres
Year
Price
Princess V65
66' 8"
20.32m
2009
AU $339,000
1/6 share
details
Used Sail Monohulls
Feet
Metres
Year
Price
Beneteau Oceanis 423
43' 0"
13.11m
2003
AU $235,000
Negotiable
details
Beneteau Oceanis 423
43' 2"
13.16m
2003
AU $230,000
Or nearest offer
details
Sparkman & Stephens 97 Pilothouse Cuter rig
97' 3"
29.65m
1983
AU $945,000
Huge price reduction
details
Used Sail Multihulls
Feet
Metres
Year
Price
Lagoon 470 2004
47' 6"
14.48m
2004
AU $659,000
details
Sunreef Yachts 60

Sold

63' 1"
19.22m
2019
US $2,950,000
Make an offer
details
Used Power Boats
Feet
Metres
Year
Price
Chris Craft Corsair 25

New Listing

25'
7.62m
2005
AU $119,500
details
Riva Tritone
26' 4"
8.02m
1958
AU $325,000
details
Custom
29' 6"
9.00m
2014
AU $299,000
details
Crownline 315 SCR
32'
9.75m
2007
AU $149,000
Negotiable
details
Technohull 999 2017
33' 10"
10.30m
2017
POA
details
Technohull 999 2014
33' 10"
10.30m
POA
details
Sea Ray 355 Sundancer SHAFT DRIVE
36' 11"
11.24m
2005
AU $179,000
Make an offer
details
Bayliner Custom
37' 3"
11.36m
2011
AU $139,000
Make an offer
details
Riva Rivarama 44'
44' 0"
13.42m
2006

Auction
details
Mancraft 12.0 Beach Craft
44' 11"
13.70m
2021
AU $338,000
details
Technohull OMEGA 45
45' 4"
13.83m
2018
POA
details
Itama 45S 2018 Demonstrator
45' 5"
13.84m
2018
AU $1,890,000
details
Pan Oceanic 46
45' 10"
13.97m
1986
AU $195,000
Expressions of interest
details
Ferretti 450 Flybridge
46' 7"
14.20m
2019

Make an offer
details
Eagle Catamaran Coastal Cruiser 50 2012
50'
15.24m
2012

Make an offer
details
Pershing
50' 0"
15.25m
2008
AU $375,000
details
Azimut 50 Flybridge 2016
50' 0"
15.25m
2016
AU $1,250,000
details
SACS INDACO
50' 3"
15.32m
POA
details
Sealine T50
50' 7"
15.41m
2009
AU $795,000
details
Riva 2005 Riva Rivale sports yacht
52' 11"
16.12m
2005
AU $799,000
details
Custom Converted Timber Trawler Liveaboard
53' 2"
16.20m
1979
AU $195,000
Expressions of interest
details
Riva 56 Rivale Orega
56' 8"
17.27m
2018
Euro €1,750,000
details
Ferretti 2021 FERRETTI 550
57' 2"
17.43m
2021
AU $2,800,000
details
Princess V58 The only hardtop version available in AUS!
58' 0"
17.68m
AU $869,000
Make an offer
details
Azimut 60 Flybridge
60'
18.28m
2016
AU $1,950,000
Ono
details
Azimut 60 Flybridge
60' 0"
18.29m
2016
AU $1,950,000
details
Riviera 6000 Sport Yacht
60' 0"
18.29m
2016

Auction
details
Ferretti 590 Kaotic
60' 2"
18.33m
Euro €475,000
details
Pershing 62 2017 Pershing 62
62' 2"
18.94m
2017
NZ $3,695,000
details
Pershing 64 2012
64' 0"
19.51m
2012

Make an offer
details
Riva Corsaro 20 Classic 1990 Riva Corsaro 20m
65' 11"
20.09m
1990
AU $749,000
Or nearest offer
details
Sunseeker Manhattan 63 2012
69' 1"
21.06m
2012
US $1,090,000
Make an offer
details
Sunreef Yachts 70 Powercatamaran
70' 0"
21.34m
2009
AU $3,599,000
Make an offer
details
Hi Star 71 Skylounge IS GOING TO AUCTION WITH RAY WHITE MARINE 14/03/21
71' 0"
21.65m
1990

Auction
details
Sunseeker Predator 74 Immaculate 2011 Sunseeker Predator 74 complete wit
73' 0"
22.26m
2011
AU $2,200,000
details
Azimut 75 Flybridge 2006
74' 9"
22.79m
AU $1,850,000
details
Sunseeker Yacht 75 75 Yacht
75' 1"
22.89m
2005

Auction
details
Tecnomarine 77
75' 6"
23.00m
1997
AU $1,750,000
details
Monte Carlo Yachts 76
76'
23.16m
2012

Make an offer
details
Baia 80

New Listing

79' 9"
24.30m
1992
AU $1,400,000
details
Pershing 82 2013 extremely low hours & GRYO stabilizer.
81' 11"
24.97m
2013
Euro €2,799,000
details
Sanlorenzo 82 Eleonora
82' 0"
25.00m
AU $1,300,000
details
Warren S87
85' 4"
26.00m
2009
AU $3,500,000
details
Falcon 86 Superyacht 2002
86' 0"
26.22m
AU $2,049,000
Auction
details
Riva 88' Florida Sola
86' 11"
26.48m
2016
Euro €5,500,000
details
Pachoud PMY32 Pachoud 86 MY "AZURE II" Power Catamaran
86' 11"
26.50m
2004
US $2,950,000
details
Millkraft Classic Timber Cruiser
87' 2"
26.58m
1975
AU $799,000
details
Warren S87 S87
87' 5"
26.65m
2009
POA
details
Versilcraft 88 Yacht
88' 0"
26.83m
2016
US $3,600,000
Expressions of interest
details
Hargrave 90 Motor Yacht
90' 3"
27.50m
2007
AU $4,500,000
details
Warren Warren 92 flybridge
91' 11"
28.01m
1996
AU $2,990,000
details
Azimut 98 Motor Yacht
98'
29.87m
2005
POA
Negotiable
details
Princess P98
98' 10"
30.12m
2013
Euro €4,700,000
Make an offer
details
Mangusta 108 2002
108' 0"
32.92m
2002
Euro €1,995,000
Make an offer
details
Benetti 35
114' 10"
35.00m
1983
US $3,500,000
Make an offer
details
M/Y Deep Blue - Brooke Marine Custom Motor Yacht
114' 10"
35.00m

make an offer
details
Numarine 62 Hardtop
203' 5"
62.00m
POA
details
Used Commercial
Feet
Metres
Year
Price
Technohull SeaDNA 999 Commercially Endorsed for charter - 12 Pax
32' 10"
10.00m
2018
AU $399,000
Make an offer
details
Sun Goddess 34m Aluminium Superyacht
111' 7"
34.00m
AU $2,739,000
details
Used Dinghies / Inflatables
Feet
Metres
Year
Price
Technohull SeaDNA 999 Commercially Endorsed for charter - 12 Pax
32' 10"
10.00m
2018
AU $399,000
Make an offer
details
Berthing
Feet
Metres
Price
Marina Berth Cabarita Point
40' 0"
12.20m
AU $1,200
details
Double Bay Marina Berths - Expressions Of Interest
50' 10"
15.50m
POA
details
18m Double Bay Marina Berth - For Sale
59' 1"
18.00m
POA
details