Adelaide Boat Sales - SA Port Adelaide
---
57 St Vincent Street
Port Adelaide SA 5015
AUSTRALIA

Adelaide Boat Sales specialises in the sale of new and second hand yachts, trailer-sailers, powerboats and luxury sports cruisers across South Australia.

We don't just sell boats. Talk to us for advice on
moorings, marinas, parts and gear, and choosing the right boat for you.


Based in Adelaide, available across South Australia and interstate. We come to you.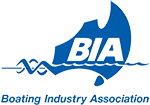 Used Sail Monohulls
Feet
Metres
Year
Price
Hartley TS16
16' 5"
5.00m
1972
AU $7,500
Ono
details
Custom
18' 0"
5.49m
1939
AU $9,500
Or nearest offer
details
Austral 20 Fixed Keel
20' 0"
6.10m
1986
AU $9,500
Negotiable
details
Westwind 20
20' 0"
6.10m
1984
AU $4,900
Huge price reduction
details
Custom
20' 8"
6.30m
1950
AU $29,500
Reduced
details
Custom
20' 9"
6.32m
1926
AU $24,500
Huge price reduction
details
Tasman 22
22' 0"
6.71m
1977
AU $14,500
details
Duncanson 22
22' 0"
6.71m
1977
AU $9,500
Or nearest offer
details
Buccaneer 23
23'
7.01m
1970
AU $12,500
details
Hood 23 Custom
23'
7.01m
1983
AU $9,900
Or nearest offer
details
Sonata 7600 Sports
23' 2"
7.06m
1987
AU $16,500
Or nearest offer
details
Cole 23
23' 8"
7.21m
1983
AU $19,000
Or nearest offer
details
Swarbrick 24
24' 0"
7.32m
1980
AU $12,250
Or nearest offer
details
Rob Legg RL 24
24' 0"
7.32m
1985
AU $19,500
Or nearest offer
details
Austral 24 Trailer Sailer
24' 5"
7.44m
1985
AU $19,500
Reduced
details
Farr 7500
24' 7"
7.50m
1984
AU $29,000
Or nearest offer
details
Farr 7500
24' 8"
7.52m
1985
AU $22,500
Reduced
details
Custom
25'
7.62m
1956
AU $17,500
Or nearest offer
details
Bruce Roberts 25
25'
7.62m
1992
AU $17,500
Ono
details
Roberts 25 Pilothouse
25'
7.62m
1984
AU $19,000
Or nearest offer
details
Roberts 25
25'
7.62m
1995
AU $14,500
Or nearest offer
details
Farr 7500

Under Contract

25'
7.62m
2005
AU $39,500
Or nearest offer
details
Seaway 25
25'
7.62m
1980
AU $24,500
Or nearest offer
details
Noelex 25
25'
7.62m
1984
AU $32,500
Or nearest offer
details
Flinders 7.8
25' 7"
7.80m
1982
AU $24,500
Or nearest offer
details
Bruce Roberts 25
25' 7"
7.80m
1995
AU $12,500
Or nearest offer
details
Endeavour 26
26'
7.92m
1996
AU $14,500
Make an offer
details
Court 800 Motor Sailer
26' 3"
8.00m
1990
AU $22,500
Reduced
details
Northshore 27
27'
8.22m
1985
AU $14,950
Or nearest offer
details
Bruce Roberts 28
27' 0"
8.23m
1976
AU $14,500
Or nearest offer
details
Custom 1935 Cutter
28'
8.53m
1935
AU $24,500
Ono
details
Pion 30
30'
9.14m
1974
AU $29,500
Or nearest offer
details
Bruce Roberts Sea Islander 30
30'
9.14m
1986
AU $49,000
Reduced
details
Peterson 30

Sold

30'
9.14m
1986
AU $29,500
Reduced
details
Lexcen 32
32'
9.75m
1987
AU $27,500
Or nearest offer
details
Duncanson 34

Under Contract

34'
10.36m
1986
AU $45,000
details
Duncanson 34 Custom Kit Boat
34'
10.36m
2001
AU $69,500
Or nearest offer
details
Duncanson 35

New Listing

35' 0"
10.67m
1990
AU $59,000
Or nearest offer
details
Endurance 35
35' 0"
10.67m
2006
AU $35,000
Huge price reduction
details
St Christopher Design
35' 11"
10.95m
1976
AU $99,500
Or nearest offer
details
Huon 36 Motorsailer
38'
11.58m
2004
AU $84,500
Or nearest offer
details
Bruce Roberts Offshore 38
38'
11.58m
2010
AU $84,500
details
Farr 38 Sport Cruiser Racer
38'
11.58m
2000
AU $75,000
Huge price reduction
details
Sayer
38'
11.58m
1993
AU $49,500
Huge price reduction
details
Farr 38

Sold

38' 0"
11.59m
1980
AU $57,500
Huge price reduction
details
Sydney Yachts 38
38' 6"
11.74m
2000
AU $117,500
details
Custom 39 Cutter
39' 0"
11.89m
2005
AU $229,000
Huge price reduction
details
Huon Pilothouse Motor Sailer
40'
12.19m
1979
AU $120,000
Ono
details
Conrad 40 Custom

New Listing

40'
12.19m
1990
AU $145,500
Or nearest offer
details
Adams 40CC

New Listing

40'
12.19m
2021
AU $169,000
Or nearest offer
details
Tayana 42
42'
12.80m
1984
AU $149,500
Or nearest offer
details
Farr 42 Phase IV

Sold

42'
12.80m
1989
AU $139,500
Or nearest offer
details
Adams 13
44'
13.40m
1985
AU $149,000
Or nearest offer
details
Blue Bird Yacht

Sold

51' 8"
15.75m
1974
AU $89,500
Or nearest offer
details
Custom
57' 0"
17.38m
1974
AU $195,000
Or nearest offer
details
Used Power Boats
Feet
Metres
Year
Price
Custom
12' 0"
3.66m
1984
AU $2,500
details
Quintrex 370 Dart
12' 2"
3.70m
2020
AU $7,900
Or nearest offer
details
Quintrex 481 Cruiseabout
13' 1"
4.00m
2021
AU $44,500
Or nearest offer
details
Custom
14' 4"
4.38m
1970
AU $7,500
Or nearest offer
details
Bar Crusher 535C

Under Contract

17' 7"
5.35m
2015
AU $49,900
Ono
details
Four Winns Horizon 180
18' 0"
5.49m
2007
AU $22,500
Or nearest offer
details
Bayliner 185XT
18' 1"
5.51m
2003
AU $27,500
Or nearest offer
details
Bayliner 192 Discovery Cuddy Cabin
19'
5.79m
2008
AU $49,000
details
CruiseCraft Outsider 575

Sold

20' 0"
6.10m
2011
AU $79,000
Ono
details
Key West 211 Walkaround
20' 2"
6.15m
2010
AU $79,000
Or nearest offer
details
Chris Craft Bowrider 21 Concept
21'
6.40m
1995
AU $19,999
Make an offer
details
Sea Ray 205 Sport

New Listing

21'
6.40m
2009
AU $59,000
Or nearest offer
details
Custom
21'
6.40m
1985
AU $17,500
Or nearest offer
details
Roberts 21 Longboat
21'
6.40m
1986
AU $25,000
Now reduced
details
Whittley Savage 550
21' 4"
6.50m
2005
AU $39,000
Huge price reduction
details
Yellowfin Plate 6200 Hard Top

Sold

21' 6"
6.55m
2018
AU $74,000
Ono
details
Clayton Marine Gallant 6.8

Sold

22' 4"
6.80m
1997
AU $79,990
Reduced
details
Coxcraft Pantera
23' 7"
7.20m
2000
AU $29,500
Or nearest offer
details
Markline Flybridge Cruiser - Marksply 25
24' 11"
7.60m
1985
AU $29,500
details
Camero Legend Series II
25'
7.62m
2000
AU $34,500
Make an offer
details
Mustang 2600 Sportscruiser Series II
26'
7.92m
1998
AU $57,000
Negotiable
details
Four Winns Vista 258
26'
7.92m
2007
AU $69,000
Or nearest offer
details
Custom
26'
7.92m
1959
AU $34,500
Or nearest offer
details
Bayliner 275 Sports Cruiser
27' 0"
8.23m
2005
AU $59,990
Ono
details
Seaquest 2800 Sportsman Flybridge Cruiser
28'
8.53m
2001
AU $99,500
Negotiable
details
Mustang 2800 Series II
28'
8.53m
2001
AU $55,000
Now reduced
details
Sea Ray 260 Sundancer
28'
8.53m
2005
AU $80,000
Ono
details
Mustang 2800 Series II
28'
8.53m
2003
AU $64,500
Or nearest offer
details
Venom 2800 Sports Cruiser
28' 10"
8.79m
2003
AU $69,000
Ono
details
Custom
30'
9.14m
1910
AU $129,500
Or nearest offer
details
Hartley 32 Flybridge Cruiser
32'
9.75m
1990
AU $35,000
Ono
details
Custom

New Listing

32' 3"
9.83m
1980
AU $59,000
Or nearest offer
details
Sunrunner 3300
32' 7"
9.92m
2006
AU $129,000
Ono
details
Four Winns Vista 318

New Listing

33' 0"
10.06m
2008
AU $170,000
Ono
details
Custom
33' 0"
10.06m
1918
AU $79,000
Make an offer
details
Chung Hwa 34 Aft Cabin
34'
10.36m
1983
AU $94,500
Or nearest offer
details
Bertram 35 Flybridge
35' 0"
10.67m
1990
AU $189,500
Or nearest offer
details
Riviera 33 Flybridge
35' 1"
10.70m
1995
AU $195,000
Ono
details
Nautic Star Phantom 11
35' 5"
10.80m
2016
AU $649,000
details
Riviera 3600 Sport Yacht Near new IPS drives
36'
10.97m
2011
AU $480,000
Huge price reduction
details
Bertram 35 Flybridge
36' 1"
10.99m
1986
AU $99,990
Make an offer
details
Carver 360 Mariner
36' 9"
11.19m
2006
AU $230,000
Huge price reduction
details
Riviera M360 Hard Top
36' 9"
11.20m
2008
AU $225,000
Ono
details
Stebercraft Steber 38 Flybridge

New Listing

38'
11.58m
1986
AU $79,990
Negotiable
details
Wellcraft 360 Coastal

Sold

40' 5"
12.31m
2006
AU $339,000
Ono
details
Custom
45' 11"
14.00m
2009
AU $84,500
Or nearest offer
details
Tollycraft 44 Cockpit Motor Yacht
50'
15.24m
1992
AU $242,500
Ono
details
Bluewater Cruising Yachts 5800 Custom Flybridge Cruiser
58' 1"
17.70m
1999
AU $450,000
details
Used House Boats
Feet
Metres
Year
Price
Four Winns Vista 318

New Listing

33' 0"
10.06m
2008
AU $170,000
Ono
details
Stebercraft Steber 38 Flybridge

New Listing

38'
11.58m
1986
AU $79,990
Negotiable
details
Tollycraft 44 Cockpit Motor Yacht
50'
15.24m
1992
AU $242,500
Ono
details
Bluewater Cruising Yachts 5800 Custom Flybridge Cruiser
58' 1"
17.70m
1999
AU $450,000
details
Used Commercial
Feet
Metres
Year
Price
Custom Aluwalk dive/work boat
19' 8"
6.00m
2006
AU $49,500
Make an offer
details
Bass Strait Boats Offshore 30
29' 10"
9.10m
2009
AU $325,000
Plus GST if applicable
details
Used Dinghies / Inflatables
Feet
Metres
Year
Price
Custom
12' 0"
3.66m
1984
AU $2,500
details
Quintrex 370 Dart
12' 2"
3.70m
2020
AU $7,900
Or nearest offer
details
Zodiac Pro 420
13' 9"
4.19m
2005
AU $12,500
Or nearest offer
details
Boat Accessories
Price
Air Dock
AU $12,500
Or nearest offer
details
Boats for Charter
Feet
Metres
Location
Price
Highfield Patrol 540
17' 9"
5.40m
Adelaide South Australia
AU $200
Daily
details