Motoryachts Unlimited - WA South Fremantle
---
All Areas
South Fremantle WA 6162
AUSTRALIA


Motoryachts Unlimited focus on the sale of quality pre-loved luxury motor yachts from 12m to over 40m. With an international network of partners, we are sure to link you up with the right advice and motor yacht.

Confused about what to buy?
For objective, independent advice on pre-loved or new motoryachts, engage Motoryachts Unlimited as your buyers agent to work in your best interests.

Unlock the vault - everything you need to know before you buy a luxury motor yacht. Forward your burning questions and receive our FREE report.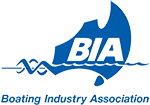 Boat Share Power
Feet
Metres
Year
Price
Riviera 48 Flybridge Luxury boating at a fraction of the normal cost
53'
16.15m
1993
AU $105,000
1/4 share
details
Used Power Boats
Feet
Metres
Year
Price
Williams 445 Dieseljet $180,000 replacement cost - in as new condition

New Listing

14' 9"
4.50m
2013
AU $50,000
Huge price reduction
details
Falcon Inflatables 510 SR - Perfect little tender or stand alone runabout
16' 9"
5.10m
2004
AU $22,000
details
Brig Navigator 610 - New trailer & low engine hours
20' 0"
6.10m
2017
AU $77,500
details
Naiad 8.5 - Sport Fish Cuddy-cab - A very rare offering!

Under Contract

27' 11"
8.50m
2020
AU $485,000
details
Sea Ray 270 Amberjack Room for fishing, diving or just cruising
30'
9.14m
2006
AU $58,000
details
Maxum 3100 SCR - One owner delivered new in 2004

New Listing

30' 9"
9.37m
2004
AU $89,900
details
Sea Ray 325 Sundancer Ready to go!! And now reduced in price
32'
9.75m
2008
AU $110,000
Huge price reduction
details
Bertram 35 Flybridge Series II - Two cabin version
35' 0"
10.67m
1986
AU $99,000
details
Bertram 35 Flybridge - Load the boat and let's go!!

Under Contract

35' 0"
10.67m
1989
AU $159,000
details
Pro-line 35 Express Mercury JPO Joystick - a real game changer

Sold

35' 6"
10.82m
2006
AU $285,000
details
Sea Ray 330 Sundancer - Wide body with plenty of space inside and out

New Listing

35' 10"
10.92m
1998
AU $99,000
details
Cruisers Yachts 340 Express * Beautiful interior with private master cabin *

Sold

36' 6"
11.13m
2007
AU $175,000
details
Axopar 37 Cross Cabin *** Just 40 hours old!! ***

Sold

37' 0"
11.28m
2022
AU $549,000
details
Axopar 37 Sun Top - Parker Point with a bunch of friends, tick!

Sold

37' 0"
11.28m
2022
AU $549,000
details
Axopar 37 Sports Cabin ** READY FOR IMMEDIATE DELIVERY **
37' 0"
11.28m
2020
AU $429,000
details
Axopar 37 Sun Top - Many upgrades including wetbar

New Listing

37' 9"
11.50m
2016
AU $389,000
details
Mustang 3800 Sports Top Rare Hard Top with submersible swimboard

Sold

38'
11.58m
2006
AU $197,000
details
Rampage 38 Express Sensational sea boat and easy to handle

Under Contract

38'
11.58m
2006
AU $269,000
details
Greenline 39 Off-grid cruising. Economical single diesel

Under Offer

39' 4"
11.99m
2018
AU $595,000
details
Alucraft - 10.5m Ex-commercial vessel

Sold

39' 4"
12.00m
2005
AU $120,000
details
Sea Ray 40 Flybridge cruiser - Sleeps 6 with 2 ensuites - COMING SOON

New Listing

41' 6"
12.65m
1996
POA
details
Halvorsen 42 Bridgedeck An Australian classic rich in history
42' 11"
13.08m
1934
AU $129,000
details
Randell 43 Flybridge - Huge rear deck plus interor luxury

Under Contract

43' 0"
13.11m
1975
AU $79,000
Or nearest offer
details
Luhrs 41 Convertible - No limits to the versatility of this beast!
44' 6"
13.56m
2005
AU $420,000
details
Bertram 46.6 Cheap liveaboard & cheap Rottnest accommodation

Sold

46' 6"
14.17m
1978
AU $109,000
details
Cruisers Yachts 460 Express Fantastic entertainer / Awesome master stateroom

New Listing

46' 9"
14.25m
2006
AU $369,000
details
Sea Ray 480 - Exceptional package - 3 x 2 with hyd platform *
48' 3"
14.71m
2001
AU $367,000
details
Caribbean 47 Flybridge Cruiser One owner and very low hours
52' 6"
16.00m
2007
AU $849,000
details
Riviera 4700 Sport Yacht Your high performance floating apartment
54' 9"
16.69m
2009
AU $699,000
details
Riviera 53 Enclosed Flybridge *** AVAILABLE FOR IMMEDIATE DELIVERY ***

Under Contract

59' 9"
18.20m
2014
AU $1,850,000
details
Used Dinghies / Inflatables
Feet
Metres
Year
Price
AB Inflatables Alumina ALX 13 - Aluminium floor 4m RIB
13'
3.96m
2018
AU $15,000
details
Williams 445 Dieseljet $180,000 replacement cost - in as new condition

New Listing

14' 9"
4.50m
2013
AU $50,000
Huge price reduction
details
Falcon Inflatables 510 SR - Perfect little tender or stand alone runabout
16' 9"
5.10m
2004
AU $22,000
details
Brig Navigator 610 - New trailer & low engine hours
20' 0"
6.10m
2017
AU $77,500
details