Vicsail Pty Ltd - NSW Rushcutters Bay
---
D'Albora Marina
New Beach Road
Rushcutters Bay NSW 2011
AUSTRALIA

About Vicsail - we have over 30 years' experience in
yacht sales, our team offers
clients unrivaled yachting knowledge

An all-encompassing service ensures that buying,
owning and selling a yacht is
always a pleasurable experience. More about Vicsail is
that we offer an innovative
approach to marine services including insurance,
finance, and logistics, tailored to
sailors' needs.


We continue to lead the industry with our
comprehensive service, professionalism
and unrivaled marine experience.


Our aim is, to ensure that buying and owning a yacht is
always a positive
experience. As a result, we're proud to say that over
60% of our business is from
returning clientele.


Today, Vicsail comprises a network of brokers, each
specialising in their own area
of expertise.


Vicsail, under the guidance of founder Brendan Hunt is
focused on quality local and
international mono and multihulls sales. Our brands
include CNB yacht builders,
Heliotrope, Nautor's Swan, and Sunreef Yachts. We
work with both new and
second-hand boats.


Vicsail also offers marine-specific services, which
includes insurance and financing,
tailored to sailors needs.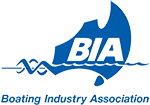 New Power Boats
Feet
Metres
Year
Price
Cape 50
49' 10"
15.20m
NEW
AU $1,850,000
details
Vicem Yachts Classic 55
55' 3"
16.85m
NEW
AU $2,700,000
details
Used Sail Monohulls
Feet
Metres
Year
Price
McConaghy MC38
37' 3"
11.35m
2014
AU $320,000
details
McConaghy MC38
37' 3"
11.35m
2012
AU $310,000
details
Compass Yachts 38
37' 9"
11.50m
1974
AU $54,000
details
Beneteau First 40.7

Under Offer

39' 11"
12.17m
2002
AU $92,000
details
Robert Clark Traditional Sloop 42' Huon Pine
42'
12.80m
1948
AU $80,000
details
William Fife Classic Sloop
48'
14.63m
1928
AU $215,000
details
Murray Burns & Dovell Pacific 50 Custom Cruiser/Racer
50' 6"
15.40m
2001
AU $225,000
Or nearest offer
details
Bavaria 50 Cruise

Under Offer

50' 7"
15.42m
2000
AU $255,000
details
Humphreys Yacht Design 54
54' 0"
16.46m
2010
AU $330,000
details
Nautor Swan 54

Under Offer

54' 1"
16.48m
2018
AU $2,200,000
details
Nautor Swan Swan 60
60' 0"
18.29m
1996
AU $995,000
details
International 12M
67' 7"
20.60m
1986
AU $930,400
details
Santa Cruz Custom 72
72' 0"
21.95m
1997
AU $385,000
details
Santa Cruz 72 Antipodes
72' 4"
22.05m
1997
AU $385,000
details
Used Sail Multihulls
Feet
Metres
Year
Price
Seawind 1260
40' 10"
12.45m
2018
AU $995,000
Huge price reduction
details
Used Power Boats
Feet
Metres
Year
Price
Custom Picnic Boat
26' 3"
8.00m
1995
AU $10,000
details
Mainship 34 Flybridge
34' 1"
10.40m
1983
AU $115,000
details
Moreton Bay Cruiser 45
44' 7"
13.60m
1977
AU $280,000
details
Vicem Yachts 50
50' 2"
15.30m
2002
AU $950,000
details
Seacat 22
73'
22.24m
2022
AU $4,500,000
details
Used Commercial
Feet
Metres
Year
Price
Seacat 22
73'
22.24m
2022
AU $4,500,000
details