Marine Riley - NSW Sydney
---
Newport Beach
Sydney NSW 2106
AUSTRALIA


Marine Riley is one of Australia's most recognised
independent motor yacht
brokers. Marine Riley is also one of the largest
importers of boats and
equipment from around the globe.



We can source any boat from anywhere and deliver to
anywhere you can
dream of. We also work as a buyers agent to take the
stress and time out of
finding a boat as well as providing knowledgeable
advice on what is the best
boat for you and your family and friends.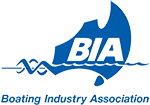 Used Sail Monohulls
Feet
Metres
Year
Price
Beneteau Oceanis 62 Immaculate 3 cabin
62' 10"
19.16m
2017
AU $1,650,000
Or nearest offer
details
Used Sail Multihulls
Feet
Metres
Year
Price
Lagoon 620 loaded with every extra
62' 0"
18.90m
2017
AU $2,595,000
Negotiable
details
Lagoon 620 4 cabin
62' 0"
18.90m
2017
AU $2,650,000
Negotiable
details
Used Power Boats
Feet
Metres
Year
Price
Grand Ranger R460 Commercial grade military spec
15' 1"
4.60m
2019
AU $8,500
Huge price reduction
details
Riviera 40 Flybridge - A beautiful example
40'
12.19m
2007
AU $545,000
details
Riviera 45 Flybridge Stunning and ready now
45' 0"
13.72m
2008
AU $789,500
Make an offer
details
Nordhavn 52 Ocean Explorer
52' 0"
15.85m
2014
AU $2,400,000
details
Nordhavn 55 She is ready to cruise the world immediately
55'
16.76m
2006
AU $1,800,000
Huge price reduction
details
Nordhavn 57 Built to survey ocean crossing Expedition vessel
57' 3"
17.45m
2001
US $895,000
Plus Duty/GST if applicable
details
Selene 59 Pilothouse Just stunning
59'
17.98m
2008
AU $1,925,000
Negotiable
details
Lagoon 630 Motor Yacht
64' 0"
19.51m
2019
AU $3,150,000
details
Ferretti 670
67'
20.42m
2020
AU $3,750,000
details
Hatteras 64 Flybridge The stunning performer
68' 11"
21.00m
2009
AU $2,650,000
Negotiable
details
Riviera 68 Sports Motor Yacht Stunning and ready to cruise the reef this summer
74' 5"
22.68m
2018
AU $4,250,000
No more to pay - drive away
details
Monte Carlo Yachts 76
76' 0"
23.17m
2014
AU $3,500,000
Excluding Duty/GST
details
Nordhavn 76 Cross oceans in absolute safety and luxury
78'
23.77m
2007
AU $4,250,000
Negotiable
details
Nordhavn 86 Expedition Yacht
86'
26.21m
2009
AU $8,500,000
details
Nordhavn 86 Expedition Yacht Ocean Explorer
86'
26.21m
2008
AU $7,000,000
details
Nordhavn N96
96'
29.26m
2017
AU $15,500,000
Or nearest offer
details
Used Dinghies / Inflatables
Feet
Metres
Year
Price
Grand Ranger R460 Commercial grade military spec
15' 1"
4.60m
2019
AU $8,500
Huge price reduction
details
Promarine Helios 27 Professional Ribs custom built in France
27' 3"
8.31m
2019
AU $225,000
details
Boat Accessories
Price
Mistal Trekker Inflatable Paddle Boards / SUP *** Flash SALE ***
AU $550
Huge price reduction
details
FUNAIR Aussie Slide
AU $12,730
Plus GST if applicable
details
FUNAIR Stinger Proof Pool
AU $8,500
Plus GST if applicable
details
FUNAIR Jet Ski Dock
AU $9,990
Plus Duty/GST if applicable
details
FUNAIR Climbing Wall
AU $15,870
Plus GST if applicable
details
Mistral Big SUP
AU $2,500
Huge price reduction
details