Game and Leisure Boats - QLD Runaway Bay
---
Factory 1
247 Bayview Street
Runaway Bay QLD 4216
AUSTRALIA

Game and Leisure Boats modern offices are located within the Runaway Bay Marina on the Northern end of the Gold Coast, Qld.

We specialise in High Quality new craft, with exclusive dealerships from arguably the World's Best Boat Builders and our experienced team also provides a comprehensive Used and Brokerage Boat sales operation.


Game and Leisure Boats are conveniently located 1 hour south of Brisbane or 45 minutes North from Coolangatta airports. With access to the Broadwater on our doorstep and the Pacific Ocean less than 5 minutes boat ride away, this convenient location allows for fly-in, vessel inspection and fly-out within the same day for inter & intra state residents.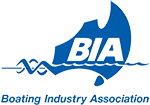 New Power Boats
Feet
Metres
Year
Price
Regal LS2 -2022MY
22' 4"
6.80m
NEW
AU $198,797
details
Caribbean 2300 -2023MY
23' 2"
7.05m
NEW
POA
Available to order
details
Regal LX2 -2023MY
23' 11"
7.30m
NEW
POA
Available to order
details
Caribbean 2400 -2023MY
24' 0"
7.32m
NEW
POA
Available to order
details
Regal LX4 -2023MY
25' 7"
7.80m
NEW
AU $290,000
Available to order
details
Regal LX6 -2023MY
27' 11"
8.50m
NEW
POA
Available to order
details
Grady-White Canyon 306 - 2022MY
30'
9.14m
NEW
POA
details
Valhalla V33 -2023MY
32' 10"
10.01m
NEW
AU $595,000
Base price
details
Grady-White Canyon 336 -2022MY
33' 0"
10.06m
NEW
POA
details
Grady-White Express 330 -2022MY
33' 6"
10.21m
NEW
AU $950,000
details
Valhalla V37 -2023MY
36' 9"
11.20m
NEW
AU $830,000
Base price
details
Regal LX36 -2023MY
39' 1"
11.90m
NEW
POA
Available to order
details
Regal 38 SAV -2023MY
39' 8"
12.10m
NEW
AU $1,550,000
details
Valhalla V41 -2023MY
40' 6"
12.34m
NEW
AU $1,330,000
Base price
details
Regal 36 XO -2023MY
41' 0"
12.50m
NEW
AU $1,299,000
details
Regal 38 XO -2023MY
41' 8"
12.70m
NEW
POA
Available to order
details
Valhalla V46 -2023MY
46' 7"
14.20m
NEW
AU $2,215,000
Base price
details
Caribbean 49 Flybridge Cruiser -2023MY
48' 5"
14.77m
NEW
POA
Available to order
details
Valhalla V55 -2023MY
55' 5"
16.90m
NEW
AU $3,990,000
Base price
details
New Dinghies / Inflatables
Feet
Metres
Year
Price
Capelli Tempest 600 -2022MY
19' 5"
5.92m
NEW
AU $97,000
details
Capelli Tempest 650 -2022MY
21' 6"
6.55m
NEW
AU $120,000
details
Used Power Boats
Feet
Metres
Year
Price
Monark Starcraft 5.08 -1990MY
16' 8"
5.08m
1990
AU $20,990
Now reduced
details
Regal 1800 Bowrider -2005MY
18' 0"
5.49m
2005
AU $29,990
Reduced
details
Robalo R180 -2018MY

Sold

18' 4"
5.59m
2018
AU $78,900
details
Haines Hunter 565 Offshore - 2021MY
18' 6"
5.65m
2021
AU $115,000
details
Grady-White Adventure 208 -2021MY
20' 4"
6.20m
2021
AU $184,900
details
Grady-White Freedom 215 -2020MY
21' 2"
6.45m
2020
AU $180,000
details
Grady-White Seafarer 228 -2001MY
22' 10"
6.95m
2001
AU $99,900
details
Grady-White Fisherman 236 -2018MY
23' 5"
7.14m
2018
AU $209,000
details
Sea Ray 240 Sundancer -2008MY
24' 0"
7.32m
2008
AU $89,990
Now reduced
details
Chaparral 244 Sunesta -2015MY

Under Offer

24' 4"
7.42m
2015
AU $98,000
Now reduced
details
Grady-White Coastal Explorer 251 -2017MY
24' 7"
7.49m
2017
AU $177,000
Now reduced
details
Grady-White Fisherman 257 -2021MY
24' 9"
7.55m
2021
AU $329,000
details
Trophy 2502 Walkaround - 2008MY
25'
7.62m
2008
AU $99,990
Make an offer
details
Four Winns Horizon 250 -2004MY
25'
7.62m
2004
AU $63,000
Now reduced
details
Grady-White Marlin 300 -2006MY
30'
9.14m
2006
AU $359,000
Reduced
details
Deep V 310 Express -2022
31' 0"
9.45m
2022
AU $399,000
details
Kellick 33 Flybridge -2001MY
33' 0"
10.06m
2001
AU $319,000
Now reduced
details
Grady-White Express 330 - 2019MY
33' 0"
10.06m
2019
AU $689,000
details
Pirate 34 -2015MY
33' 6"
10.20m
2015
AU $397,000
Now reduced
details
Grady-White Canyon 336 -2020MY
33' 6"
10.21m
2020
AU $749,000
details
Grady-White Express 330 -2012MY

New Listing

33' 6"
10.21m
2012
AU $579,000
details
Grady-White Express 330 -2013MY
33' 6"
10.21m
2013
AU $479,000
details
Grady-White Canyon 376 -2019MY

New Listing

36' 7"
11.15m
2019
AU $899,000
details
Cabo 40 Express - 2006MY
40'
12.19m
2006
AU $735,000
Huge price reduction
details
Cabo 40 Flybridge -2011MY
40' 2"
12.25m
2011
AU $689,000
details
Boston Whaler 420 Outrage -2016MY
42' 8"
13.00m
2016
AU $1,250,000
details
Precision 43 Flybridge -1990MY
43' 0"
13.11m
1990
AU $379,000
Now reduced
details
Assegai 44 -2006MY
44' 3"
13.50m
2006
AU $1,190,000
Huge price reduction
details
Viking 56 Convertible - 2006MY
56' 0"
17.07m
2006
AU $2,199,000
details
Boat Accessories
Price
Southern Stroke 130LB Fighting Chair - AVAILABLE NOW
AU $9,900
details
USED EZY LOADER BOAT TRAILER
AU $4,990
details