Oceaneer Marine Brokers - WA Perth
---
86 Southside Drive
Hillarys Marina
Hillarys
Perth WA 6025
AUSTRALIA


Oceaneer Marine Brokers is Australia's trusted Marine Brokerage providing premium service for sales and management of marine assets. We specialise in sales of all commercial vessels and commercial fishing licences. We also offer a large range of new and pre-owned recreational vessels that have been thoroughly inspected by marine surveyors prior to settlement. We are proactive, experienced marine experts when it comes to sourcing new or pre-owned vessels for sale. We have facilitated seamless boat transactions for thousands of satisfied Western Australian, Australian and International Clientele.

Commercial Customers choose Oceaneer Marine Brokers to source suitable vessels based on their requirements, whether it be for fishing, charter, offshore support or any commercial use. We pride ourselves on ensuring the entire process is seamless, stress free, efficient and pleasurable for our clients. We have managed the sale and build of many Recreational and Commercial Vessels which have been delivered on time and on budget. All of our new owners have been absolutely delighted with the manner in which we arrange the sale, settlement and more importantly, the quality of the build. All new vessels are custom made, built to code and finished to the highest possible standard.

Our clients expect the best and that is what we deliver - the best private & commercial boats for sale throughout Australia. Oceaneer Marine Brokers are experienced agents managing sales and leases for Western Rock Lobster, Aquaculture, Demersal Scale Fish, Crabbing, Sharking, Mackerel and Octopus fisheries. Charter Fishing Licences (FTOL) are another licence traded at Oceaneer. We are proud market leaders in trading of WCDS units and FTOLs and always seek the highest price for your asset.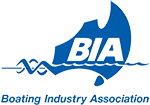 New Power Boats
Feet
Metres
Year
Price
Roughneck 636 RIB
20' 10"
6.36m
NEW
AU $129,000
Available to order
details
Roughneck 808 RIB
26' 6"
8.08m
NEW
AU $153,000
Available to order
details
Roughneck 1010 RIB
33' 2"
10.10m
NEW
AU $265,000
Base price
details
New Dinghies / Inflatables
Feet
Metres
Year
Price
Roughneck 636 RIB
20' 10"
6.36m
NEW
AU $129,000
Available to order
details
Boat Share Power
Feet
Metres
Year
Price
Maritimo M48 Motor Yacht Share
51' 6"
15.70m
2007
AU $230,000
1/4 share
details
Sunseeker Manhattan 66 *1/3 Share*
72' 6"
22.10m
2006
AU $375,000
1/3 share
details
Used Sail Monohulls
Feet
Metres
Year
Price
Van De Stadt MB24
23' 6"
7.16m
1982
AU $15,000
Make an offer
details
Westcoaster Charter Vessel
78' 1"
23.80m
1995
AU $635,000
Plus GST if applicable
details
Used Power Boats
Feet
Metres
Year
Price
Marineline 5.3 Hard Top Aluminium Boat with licensed trailer
17' 5"
5.30m
1995
AU $35,000
Plus GST if applicable
details
Evolution 600 Apex Extreme

Sold

19' 8"
6.00m
2018
AU $99,000
details
Sealegs 6.1 D-Tube in AMSA Survey
20' 0"
6.10m
2011
AU $100,000
Plus GST if applicable
details
Chris Craft Sea Skiff 21 Replica
21'
6.40m
1955
AU $34,500
Make an offer
details
Marineline 6.5 Hardtop Aluminium Boat with licensed trailer
21' 4"
6.50m
1995
AU $70,000
Plus GST if applicable
details
Marineline 6.5 Hardtop with licensed trailer
21' 4"
6.50m
1995
AU $65,000
Plus GST if applicable
details
Extreme GS Marine Aluminium Open Charter
21' 8"
6.60m
2009
AU $145,000
Plus GST if applicable
details
Niche Marine 6.75m Jet Boat

New Listing

22' 2"
6.75m
2021
AU $275,000
Make an offer
details
AB Inflatables 7.2 RIB & Trailer
23' 7"
7.20m
2003
AU $31,500
Plus GST if applicable
details
Seaquest Charter/Crew Supply 8.5m LOA Seller is negotiable
23' 11"
7.30m
2004
AU $140,000
Plus GST if applicable
details
Boston Whaler 240 Outrage
24' 0"
7.32m
2005
AU $135,000
details
Air Rider 7.5m Forward Cabin Tender Seller Wants Sold
24' 7"
7.50m
2021
AU $150,000
Including Duty/GST
details
Trophy 2503 Centre Console
24' 7"
7.50m
2006
AU $110,000
Make an offer
details
Sailfish 7700 Platinum Weapon
25' 3"
7.70m
2013
AU $220,000
Or nearest offer
details
7.7m Aluminium Fishing Boat
25' 5"
7.74m
2022
AU $195,000
Plus GST if applicable
details
Alucraft 7.9 Catamaran Workboat Non Survey Vessel EX02
25' 11"
7.90m
2015
AU $160,000
Plus Duty/GST if applicable
details
Air Rider 7.9m Half Cabin with Trailer - 1 Owner
25' 11"
7.90m
2014
AU $250,000
details
8m Jet Boat

New Listing

26' 3"
8.00m
2006
AU $250,000
Make an offer
details
Batavia Boat Builders 8M TRI-HULL JET BOAT - EX-40 SURVEY APPROVED!!

Sold

26' 3"
8.00m
2004
AU $149,000
details
Liya 8m RIB
26' 3"
8.00m
2022
AU $80,000
Make an offer
details
Hellfire 8.0 Hypertrophy
26' 3"
8.00m
2022
AU $295,000
Negotiable
details
Gemini 8.2m 2C Survey 12 + 2 Crew, 1D 14 + 2
26' 9"
8.16m
2001
AU $110,000
Plus GST if applicable
details
Four Winns Sundowner 245 Engine Rebuild 2023, Trailer fully refurbished '22
26' 11"
8.20m
2004
AU $57,000
Make an offer
details
Liya HYP830 RIB
27' 3"
8.30m
2014
AU $55,500
Negotiable
details
Protector 8.50 Centre Console, Air Berth & Trailer Package

New Listing

27' 11"
8.50m
2010
AU $219,000
Negotiable
details
Mariner 2800 Flybridge Great Condition Low Hours
28'
8.53m
1990
AU $65,000
Make an offer
details
Preston Craft 9m Fishing Charter

New Listing

29' 6"
9.00m
2019
AU $365,000
Plus GST if applicable
details
Seaspray 9m Fishing Vessel with Tri-Axle Trailer in AMSA 3C

Sold

29' 6"
9.00m
1990
AU $150,000
Plus GST if applicable
details
Air Rider 9.3

Under Offer

30' 6"
9.30m
2006
AU $215,000
Plus GST if applicable
details
Jackman 9.5m Flybridge Custom Charter Vessel 2C 12 + 2 Survey
31' 2"
9.50m
2004
AU $195,000
Plus GST if applicable
details
Glass Bottom Jet
31' 6"
9.60m
2018
AU $390,000
Plus GST if applicable
details
Batavia Boat Builders Aluminium Catamaran 9.9m Charter Vessel
32' 6"
9.90m
2006
AU $265,000
Plus GST if applicable
details
Star Aluminium Fishing Vessel
32' 6"
9.90m
1995
AU $80,000
Or nearest offer
details
Outlaw Boats 10.0 AMSA 3C Survey
32' 10"
10.00m
2013
AU $380,000
Plus GST if applicable
details
Outlaw Boats 10.0 Catamaran & Road Trailer *PRICE REDUCED*

Sold

32' 10"
10.00m
2021
AU $775,000
Make an offer
details
Pegiva Eclipse 33
33' 2"
10.10m
2009
AU $280,000
Make an offer
details
Herley 34 Powercat Electric
34' 1"
10.40m
2020
AU $1,100,000
Now reduced
details
Leisurecat 3500 Deepwater
35' 1"
10.70m
2008
AU $280,000
Plus GST if applicable
details
Millman 35 Jet
35' 3"
10.75m
1998
AU $187,000
details
Riviera 3350 Flybridge

New Listing

35' 3"
10.75m
2002
AU $259,000
details
Al Dhaen 360 SF Wavebreaker
36' 0"
10.98m
1999
AU $89,000
details
Air Rider 11.0 Custom Offshore Fishing Vessel
36' 1"
11.00m
2014
AU $499,000
Make an offer
details
Steber 36 Pro Fisher 3C Fishing Survey

Under Offer

36' 5"
11.09m
1996
AU $172,000
Plus GST if applicable
details
Image Commercial 11.2m Jet Powered Fishing Vessel

Sold

36' 9"
11.20m
1987
AU $153,000
Or nearest offer
details
Invincible 37 Catamaran, NEW 2024 Model
37' 0"
11.28m
2024
AU $1,400,000
details
Northshore 37 Flybridge
37' 0"
11.28m
1979
AU $65,000
Make an offer
details
Millman 38 Fishing Vessel Sensational Conversion
39' 2"
11.95m
1978
AU $130,000
Or nearest offer
details
Aluminium Marine Commercial Catamaran
39' 4"
12.00m
2002
AU $625,000
Make an offer
details
Steber 40 Fishing Vessel Immaculate!
40' 8"
12.39m
1985
AU $205,000
Make an offer
details
Millman 12.5m Jet Boat
41' 0"
12.50m
1998
AU $260,000
Plus GST if applicable
details
Randell 41 Mk II Flybridge Sports Fisher
41' 0"
12.50m
1986
AU $230,000
Make an offer
details
Global Marine Seatamer Barge
42' 8"
13.00m
2012
AU $385,000
Plus GST if applicable
details
Badenach 45 Custom Designed Fishing Charter Vessel
44' 3"
13.50m
2008
AU $650,000
Plus GST if applicable
details
Badenach 45 Custom Designed Fishing Charter Vessel
44' 3"
13.50m
2008
AU $650,000
Plus GST if applicable
details
Star Boats Aluminium Fishing Vessel

Sold

44' 11"
13.70m
1985
AU $155,000
Plus GST if applicable
details
Riviera 43 Open Flybridge *Extended to 45*

Sold

45' 7"
13.89m
1999
AU $385,000
Negotiable
details
Westcoaster Charter

Under Offer

47' 11"
14.60m
1983
AU $385,000
Plus GST if applicable
details
Cranchi Atlantique 48
48'
14.63m
2005
AU $465,000
Make an offer
details
Millman 48 Fishing Vessel

Under Offer

48' 3"
14.70m
1985
AU $265,000
Plus GST if applicable
details
Carvel Live Aboard Cruiser
48' 8"
14.84m
1986
AU $150,000
details
Frank Burnell Wooden Cruiser Fishing Vessel or Conversion to Pleasure Cruiser
48' 9"
14.86m
1966
AU $99,000
Plus GST if applicable
details
Conquest 50 Crayfishing / Wet Liner Fishing Vessel
49' 4"
15.04m
1996
AU $440,000
Plus GST if applicable
details
Riviera 48 Enclosed Flybridge

Sold

49' 5"
15.05m
1997
AU $595,000
Negotiable
details
Westcoaster Flybridge Cruiser
50'
15.24m
1999
AU $331,000
Make an offer
details
Maritimo M48 Cruising Motor Yacht
51' 6"
15.70m
2007
AU $895,000
Negotiable
details
15.7m Fishing Charter
51' 9"
15.77m
1985
AU $165,000
Plus GST if applicable
details
Steber Flybridge Cruiser // Half Share Available!
52'
15.84m
1995
AU $430,000
Firm
details
Legend Boats Aluminium Charter Vessel
52' 0"
15.85m
2009
AU $850,000
Plus GST if applicable
details
Salthouse 57 Enclosed Flybridge
56' 9"
17.30m
2003
AU $1,150,000
Negotiable
details
Conquest 57 Twin Screw Recent Engine Upgrade
57'
17.37m
1990
AU $550,000
Plus GST if applicable
details
Precision 18 Flybridge
59' 1"
18.00m
2000
AU $889,500
Make an offer
details
Global Marine 19.5 Charter Vessel Endurance Built

Sold

60' 2"
18.34m
2009
AU $1,300,000
Plus GST if applicable
details
Marko 60 Ex Commercial Fishing Vessel
60' 4"
18.40m
1984
AU $60,000
Make an offer
details
Brisbane Ship Constructions Highspeed Workboat
60' 6"
18.44m
2001
AU $1,400,000
Plus GST if applicable
details
Sunreef Yachts 60 Power
60' 8"
18.50m
2013
AU $2,850,000
Buyers over
details
Port Adelaide Shipyards - Purse Seine / Work Boat
61' 0"
18.60m
1974
AU $345,000
Plus GST if applicable
details
GBB Aluminium Lobster Fishing Vessel
61' 1"
18.61m
1991
AU $850,000
Plus GST if applicable
details
Westcoaster 62 Long Liner
62' 4"
19.00m
1986
AU $340,000
Make an offer
details
Select Marine Lobster Fishing Vessel Southerly Design
63'
19.20m
2003
AU $990,000
Plus GST if applicable
details
Westcoaster 65 Twin Screw Forward Raking Windows
65'
19.81m
2004
AU $990,000
details
Conquest 60 Charter Vessel Extended 65ft
66' 3"
20.20m
1997
AU $750,000
Plus GST if applicable
details
GBB Aluminium Fishing Boat Southerly Design Multi-role
67' 1"
20.44m
1999
AU $950,000
Plus GST if applicable
details
Peter Milner Expedition Vessel
71' 2"
21.70m
2006
AU $1,655,000
Negotiable
details
Adelaide Ship Construction Trawler / General Purpose
71' 4"
21.73m
1990
AU $990,000
Ono
details
Horizon Yacht E73 Skylounge

New Listing

73' 2"
22.30m
2007
AU $1,850,000
Make an offer
details
Kailis Shipyards 22.5M Scallop Trawler
73' 10"
22.50m
1981
AU $349,000
Plus GST if applicable
details
Pacific Commercial Catamaran 24m
78' 5"
23.90m
1985
POA
Plus GST if applicable
details
Custom Charter Catamaran
78' 7"
23.95m
2000
AU $2,700,000
Plus Duty/GST if applicable
details
Incat Wavepiercer Passenger Ferry
100' 9"
30.70m
1989
AU $3,450,000
Plus GST if applicable
details
Lloyd 110 Motor Yacht - Southern Cross II
111' 7"
34.00m
1983
AU $2,700,000
Make an offer
details
Used House Boats
Feet
Metres
Year
Price
Accommodation Barge inclusive of all amenities
60' 0"
18.29m
2007
AU $500,000
Plus GST if applicable
details
Used Commercial
Feet
Metres
Year
Price
Marineline 5.3 Hard Top Aluminium Boat with licensed trailer
17' 5"
5.30m
1995
AU $35,000
Plus GST if applicable
details
Sealegs 6.1 D-Tube in AMSA Survey
20' 0"
6.10m
2011
AU $100,000
Plus GST if applicable
details
Marineline 6.5 Hardtop Aluminium Boat with licensed trailer
21' 4"
6.50m
1995
AU $70,000
Plus GST if applicable
details
Marineline 6.5 Hardtop with licensed trailer
21' 4"
6.50m
1995
AU $65,000
Plus GST if applicable
details
Extreme GS Marine Aluminium Open Charter
21' 8"
6.60m
2009
AU $145,000
Plus GST if applicable
details
AB Inflatables 7.2 RIB & Trailer
23' 7"
7.20m
2003
AU $31,500
Plus GST if applicable
details
Seaquest Charter/Crew Supply 8.5m LOA Seller is negotiable
23' 11"
7.30m
2004
AU $140,000
Plus GST if applicable
details
7.7m Aluminium Fishing Boat
25' 5"
7.74m
2022
AU $195,000
Plus GST if applicable
details
Alucraft 7.9 Catamaran Workboat Non Survey Vessel EX02
25' 11"
7.90m
2015
AU $160,000
Plus Duty/GST if applicable
details
Batavia Boat Builders 8M TRI-HULL JET BOAT - EX-40 SURVEY APPROVED!!

Sold

26' 3"
8.00m
2004
AU $149,000
details
8m Jet Boat

New Listing

26' 3"
8.00m
2006
AU $250,000
Make an offer
details
Gemini 8.2m 2C Survey 12 + 2 Crew, 1D 14 + 2
26' 9"
8.16m
2001
AU $110,000
Plus GST if applicable
details
Semi plaining hull 8.5m
27' 11"
8.50m
1988
AU $80,000
Plus GST if applicable
details
Western Boat Builders Charter

Under Offer

28' 3"
8.60m
1994
AU $145,000
Plus GST if applicable
details
Preston Craft 9m Fishing Charter

New Listing

29' 6"
9.00m
2019
AU $365,000
Plus GST if applicable
details
Seaspray 9m Fishing Vessel with Tri-Axle Trailer in AMSA 3C

Sold

29' 6"
9.00m
1990
AU $150,000
Plus GST if applicable
details
Air Rider 9.3

Under Offer

30' 6"
9.30m
2006
AU $215,000
Plus GST if applicable
details
Jackman 9.5m Flybridge Custom Charter Vessel 2C 12 + 2 Survey
31' 2"
9.50m
2004
AU $195,000
Plus GST if applicable
details
Glass Bottom Jet
31' 6"
9.60m
2018
AU $390,000
Plus GST if applicable
details
Batavia Boat Builders Aluminium Catamaran 9.9m Charter Vessel
32' 6"
9.90m
2006
AU $265,000
Plus GST if applicable
details
Star Aluminium Fishing Vessel
32' 6"
9.90m
1995
AU $80,000
Or nearest offer
details
Outlaw Boats 10.0 AMSA 3C Survey
32' 10"
10.00m
2013
AU $380,000
Plus GST if applicable
details
10.1m Ali Jet Fishing Boat
33' 2"
10.10m
AU $85,000
plus GST if applicable
details
Herley 34 Powercat Electric
34' 1"
10.40m
2020
AU $1,100,000
Now reduced
details
Leisurecat 3500 Deepwater
35' 1"
10.70m
2008
AU $280,000
Plus GST if applicable
details
Millman 35 Jet
35' 3"
10.75m
1998
AU $187,000
details
Steber 36 Pro Fisher 3C Fishing Survey

Under Offer

36' 5"
11.09m
1996
AU $172,000
Plus GST if applicable
details
Image Commercial 11.2m Jet Powered Fishing Vessel

Sold

36' 9"
11.20m
1987
AU $153,000
Or nearest offer
details
Hoffland 12.0 Steel Work Boat
39' 1"
11.92m
1998
AU $180,000
Make an offer
details
Aluminium Marine Commercial Catamaran
39' 4"
12.00m
2002
AU $625,000
Make an offer
details
Steber 40 Fishing Vessel Immaculate!
40' 8"
12.39m
1985
AU $205,000
Make an offer
details
Steber 41
41'
12.49m
1995
AU $260,000
Plus GST if applicable
details
Millman 12.5m Jet Boat
41' 0"
12.50m
1998
AU $260,000
Plus GST if applicable
details
Star Aluminium Fishing FULL COMMERCIAL WETLINING PACKAGE AVAILABLE
42'
12.80m
1984
AU $180,000
Plus GST if applicable
details
Global Marine Seatamer Barge
42' 8"
13.00m
2012
AU $385,000
Plus GST if applicable
details
Badenach 45 Custom Designed Fishing Charter Vessel
44' 3"
13.50m
2008
AU $650,000
Plus GST if applicable
details
Badenach 45 Custom Designed Fishing Charter Vessel
44' 3"
13.50m
2008
AU $650,000
Plus GST if applicable
details
Star Boats Aluminium Fishing Vessel

Sold

44' 11"
13.70m
1985
AU $155,000
Plus GST if applicable
details
Westcoaster Charter

Under Offer

47' 11"
14.60m
1983
AU $385,000
Plus GST if applicable
details
Millman 48 Fishing Vessel

Under Offer

48' 3"
14.70m
1985
AU $265,000
Plus GST if applicable
details
Frank Burnell Wooden Cruiser Fishing Vessel or Conversion to Pleasure Cruiser
48' 9"
14.86m
1966
AU $99,000
Plus GST if applicable
details
Westcoaster 50 Crayboat

Sold

49' 1"
14.95m
1984
AU $179,000
Plus GST if applicable
details
Conquest 50 Crayfishing / Wet Liner Fishing Vessel
49' 4"
15.04m
1996
AU $440,000
Plus GST if applicable
details
Conquest 52 Fishing Vessel Sea Chrome Marine
50' 0"
15.25m
1988

Expressions of interest
details
Westcoaster Crayboat Rebuilt Engine showing ZERO HOURS!!!

Under Offer

51' 3"
15.62m
1985
AU $169,000
Plus GST if applicable
details
15.7m Fishing Charter
51' 9"
15.77m
1985
AU $165,000
Plus GST if applicable
details
Steber Flybridge Cruiser // Half Share Available!
52'
15.84m
1995
AU $430,000
Firm
details
Legend Boats Aluminium Charter Vessel
52' 0"
15.85m
2009
AU $850,000
Plus GST if applicable
details
Westcoaster Charter 56
54' 9"
16.70m
1995
AU $550,000
Plus GST if applicable
details
Conquest 57 Twin Screw Recent Engine Upgrade
57'
17.37m
1990
AU $550,000
Plus GST if applicable
details
Millman 17M "Line Series" Maxivision
57' 2"
17.42m
2005
AU $600,000
Plus GST if applicable
details
18m Steel Fishing Vessel
59' 3"
18.05m
1981
AU $350,000
Plus GST if applicable
details
Conquest 60 Custom Charter Fishing Vessel
60' 0"
18.29m
1996
AU $650,000
Plus GST if applicable
details
Accommodation Barge inclusive of all amenities
60' 0"
18.29m
2007
AU $500,000
Plus GST if applicable
details
Global Marine 19.5 Charter Vessel Endurance Built

Sold

60' 2"
18.34m
2009
AU $1,300,000
Plus GST if applicable
details
Brisbane Ship Constructions Highspeed Workboat
60' 6"
18.44m
2001
AU $1,400,000
Plus GST if applicable
details
Port Adelaide Shipyards - Purse Seine / Work Boat
61' 0"
18.60m
1974
AU $345,000
Plus GST if applicable
details
GBB Aluminium Lobster Fishing Vessel
61' 1"
18.61m
1991
AU $850,000
Plus GST if applicable
details
Westcoaster 62 Long Liner
62' 4"
19.00m
1986
AU $340,000
Make an offer
details
Select Marine Lobster Fishing Vessel Southerly Design
63'
19.20m
2003
AU $990,000
Plus GST if applicable
details
Global Marine 19.8m Charter CAT
65'
19.80m
2007
AU $1,750,000
details
Westcoaster 65 Twin Screw Forward Raking Windows
65'
19.81m
2004
AU $990,000
details
Conquest 60 Charter Vessel Extended 65ft
66' 3"
20.20m
1997
AU $750,000
Plus GST if applicable
details
GBB Aluminium Fishing Boat Southerly Design Multi-role
67' 1"
20.44m
1999
AU $950,000
Plus GST if applicable
details
20.52m Accommodation Barge
67' 4"
20.52m
2000
AU $350,000
Plus GST if applicable
details
Fine Entry Global Design Charter Vessel
69' 11"
21.30m
2012
AU $1,800,000
Plus GST if applicable
details
Peter Milner Expedition Vessel
71' 2"
21.70m
2006
AU $1,655,000
Negotiable
details
Adelaide Ship Construction Trawler / General Purpose
71' 4"
21.73m
1990
AU $990,000
Ono
details
Asi Trawler
71' 6"
21.80m
1978
AU $900,000
Plus GST if applicable
details
Kailis Shipyards 22.5M Scallop Trawler
73' 10"
22.50m
1981
AU $349,000
Plus GST if applicable
details
Westcoaster Charter Vessel
78' 1"
23.80m
1995
AU $635,000
Plus GST if applicable
details
Pacific Commercial Catamaran 24m
78' 5"
23.90m
1985
POA
Plus GST if applicable
details
SBF Shipbuilders Extended 24m Multi-purpose Workboat

Under Offer

78' 5"
23.90m
1991
AU $600,000
Plus GST if applicable
details
Custom Charter Catamaran
78' 7"
23.95m
2000
AU $2,700,000
Plus Duty/GST if applicable
details
Custom
96' 11"
29.54m
1972
AU $350,000
Plus GST if applicable
details
Incat Wavepiercer Passenger Ferry
100' 9"
30.70m
1989
AU $3,450,000
Plus GST if applicable
details
Used Dinghies / Inflatables
Feet
Metres
Year
Price
Highfield Ultralite 240 PVC Inflatable RIB
7' 10"
2.40m
2021
AU $2,900
Make an offer
details
Liya 8m RIB
26' 3"
8.00m
2022
AU $80,000
Make an offer
details
Liya HYP830 RIB
27' 3"
8.30m
2014
AU $55,500
Negotiable
details
Protector 8.50 Centre Console, Air Berth & Trailer Package

New Listing

27' 11"
8.50m
2010
AU $219,000
Negotiable
details
Boat Accessories
Price
Marine Aquarium Species Base Licence - FOR SALE
POA
Plus GST if applicable
details
Class C SCLT FOR LEASE with Fish Trapping Package! FOR LEASE
POA
Plus GST if applicable
details
Fishing Boat Licence FOR SALE
AU $9,000
Plus GST if applicable
details
West Coast Demersal Scalefish & 170 Midwest Units FOR LEASE
AU $8,000
Plus GST if applicable
details
Unrestricted Fishing Boat Licence FOR SALE
AU $9,000
Plus GST if applicable
details
Pilbara/Kimberley FTOL FOR LEASE
AU $6,000
Plus GST if applicable
details
West Coast FTOL FOR LEASE
POA
Plus GST if applicable
details
West Coast FTOL FOR SALE
AU $78,000
Plus GST if applicable
details
Gascoyne FTOL FOR LEASE
AU $5,000
Plus GST if applicable
details
Octopus Fishing Package
POA
Plus GST if applicable
details
Mackerel Class 2A & Class 2B Units FOR LEASE
AU $3
Plus GST if applicable
details
West Coast Demersal Gillnet and Longline Package
AU $130,000
Plus GST if applicable
details
Coral Quota - FOR SALE
AU $190,000
Plus GST if applicable
details
Pilbara Line Access Fishing Boat Licence
AU $650,000
Plus GST if applicable
details
Class A - South Coast Line & Trap Managed Fishing Licence
POA
Plus GST if applicable
details
Class B South Coast Line Trap Licence FOR SALE
AU $22,000
Plus GST if applicable
details
South Coast Crustacean Licence Zone 2 & Zone 4 FOR LEASE
AU $1,000
Plus GST if applicable
details
CSLP Package

Make an offer
details
Pilbara / Kimberley FTOL FOR SALE
AU $45,000
Plus GST if applicable
details
West Coast Purse Seine Licence
AU $350,000
Plus GST if applicable
details
South Coast Estuarine Licence FOR SALE
AU $205,000
Plus GST if applicable
details
West Coast, Gascoyne, Pilbara / Kimberley FTOL FOR SALE
AU $115,000
Plus GST if applicable
details
West Coast Zone FTOL Only FOR SALE
AU $80,000
Plus GST if applicable
details
Fishing Boat Licence FOR SALE
AU $6,000
Plus GST if applicable
details
Crab Licence Kimberley Region FOR SALE
POA
Plus GST if applicable
details
Abalone Managed Fishery Licence (MFL) FOR SALE!
POA
Plus GST if applicable
details
Midwest Units FOR LEASE
POA
Plus GST if applicable
details
Pilbara Line Fishing Boat Licence FOR LEASE
AU $35,000
Plus GST if applicable
details
South Coast Crustacean Licence SCCL Zone 2 & Zone 4 FOR SALE
AU $10,000
Plus GST if applicable
details
CSLP Managed Fishery Licence FOR SALE
AU $58,000
Plus GST if applicable
details
Nearshore Net Licence FOR SALE
AU $30,000
Plus GST if applicable
details
Nearshore Net Fishing Licence
AU $30,000
Plus GST if applicable
details
Marine Businesses
Feet
Metres
Location
Price
Successful Darwin Fishing Charter Business
0' 0"
0.00m
AU $2,000,000
Ono
details
Fishing Charter or Eco/Wildlife Tour Business Opportunity in Coral Bay
0' 0"
0.00m
AU $660,000
Plus GST if applicable
details
Boat Hire Business Opportunity
0' 0"
0.00m
AU $185,000
Plus GST if applicable
details
Marine Tourism Business Opportunity in Coral Bay
0' 0"
0.00m
AU $650,000
details
Sail Ningaloo Eco Tourism Opportunity
0' 0"
0.00m
AU $1,800,000
GST included
details
Fishing Charter Business Opportunity in Broome

New Listing

0' 0"
0.00m

Make an offer
details