Oceaneer Marine Brokers - WA Perth
---
86 Southside Drive
Hillarys Marina
Hillarys
Perth WA 6025
AUSTRALIA

Welcome to Oceaneer Marine Brokers, Perths Premier Marine Broker for Quality Vessels. More than an empty clich� you really will be working directly with the man that owns the store. I pride myself and my business on my active involvement in the industry for over 37 years and will continue to be an active voice representing your views and needs in both government and non-government organizations here in Australia and overseas.
Whether you are a fisherman, charter operator, are looking for a recreational investment or are servicing the offshore oil and gas industry you can rest assured that our wide network of contacts around the globe will be of benefit to buyers, sellers and builders. If I don�t have it I can find it. Drop me a line by using the link below and I will get back to you.
Please don't hesitate to contact me at anytime.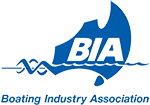 New Power Boats
Feet
Metres
Year
Price
Roughneck 636 RIB *NEW STOCK FOR SUMMER*
20' 10"
6.36m
NEW
AU $129,000
Including Duty/GST
details
Roughneck 808 RIB
26' 6"
8.08m
NEW
AU $149,000
Base price
details
Roughneck 1010 RIB *New Build*
33' 2"
10.10m
NEW
AU $265,000
Base price
details
Maritimo M51 Cruising Motoryacht
52' 3"
15.92m
NEW
POA
details
Maritimo X50 Sports Motor Yacht
52' 6"
16.00m
NEW
POA
details
Maritimo S55 Sedan Motor Yacht
56' 8"
17.26m
NEW
POA
Base price
details
Maritimo M55 Cruising Motor Yacht
56' 8"
17.26m
NEW
POA
Base price
details
Maritimo M600 Offshore
60' 10"
18.53m
NEW
POA
Base price
details
Maritimo S60 Sedan Motor Yacht
60' 10"
18.53m
NEW
POA
Base price
details
Maritimo M60 Cruising Motoryacht
60' 10"
18.53m
NEW
POA
details
Maritimo S600 Offshore
60' 10"
18.53m
NEW
POA
details
New Dinghies / Inflatables
Feet
Metres
Year
Price
Roughneck 636 RIB *NEW STOCK FOR SUMMER*
20' 10"
6.36m
NEW
AU $129,000
Including Duty/GST
details
Boat Share Power
Feet
Metres
Year
Price
Pleysier 11.50M Flybridge with Cummins 6CTA

Sold

37' 9"
11.50m
1995
AU $75,000
1/2 share
details
Used Sail Monohulls
Feet
Metres
Year
Price
Bakewell-White 36 Foundation
36' 0"
10.98m
2000
AU $49,000
Huge price reduction
details
Used Sail Multihulls
Feet
Metres
Year
Price
Jenkins 48 Live-Aboard Sail Catamaran
48'
14.63m
2001
AU $500,000
Expressions of interest
details
Used Power Boats
Feet
Metres
Year
Price
Sealegs 6.1 D-Tube in AMSA Survey
20' 0"
6.10m
2011
AU $100,000
Plus GST if applicable
details
Gemini 7.3 Jet RIB HUGE MONEY SPENT - INSPECTIONS A MUST
23' 11"
7.30m
2007
AU $105,000
Plus GST if applicable
details
Air Rider 7.3m ULTIMATE FISHING WEAPON
23' 11"
7.30m
2019
AU $265,000
details
Boston Whaler 240 Outrage
24' 0"
7.32m
2005
AU $135,000
Make an offer
details
GBB Aluminium Fishing Boat JET POWERED
25' 7"
7.80m
1992
AU $150,000
Plus GST if applicable
details
Jackman 7.85 Hardtop w/ Volvo Penta Diesel
25' 9"
7.85m
2002
AU $105,500
Negotiable
details
Air Rider 7.9 Enclosed Cab & Road Trailer
25' 11"
7.90m
2012
AU $199,000
Make an offer
details
Caribbean 26 Flybridge Sports Fisherman Mechanically A1

Under Offer

26'
7.92m
2007
AU $89,000
Or nearest offer
details
Black Watch 260 Flybridge Deep Vee with Gyro-stabiliser

New Listing

26' 3"
8.00m
2005
AU $153,000
Or nearest offer
details
Gemini 8.2m 2C Survey 12 + 2 Crew, 1D 14 + 2
26' 9"
8.16m
2001
AU $110,000
Plus GST if applicable
details
Sea Rider 8.9m
29' 2"
8.90m
1997
AU $155,000
Huge price reduction
details
Calibre 10.30 Enclosed Cab

Sold

29' 6"
9.00m
2007
AU $189,000
Now reduced
details
Calibre 10.30 Enclosed Cab

Sold

29' 6"
9.00m
2007
AU $215,000
Negotiable
details
Boston Whaler Conquest 295
29' 6"
9.00m
2002
AU $165,000
Huge price reduction
details
Gemini Elite 900 Jet RIB

New Listing

29' 7"
9.02m
2013
AU $139,900
Negotiable
details
Wadecraft 31
31' 0"
9.45m
2000
AU $38,000
Huge price reduction
details
Adam Schwertz Aluminium Charter Vessel
32'
9.75m
2005
AU $155,000
Plus GST if applicable
details
Fury 32 Flybridge Cruiser
32'
9.75m
1982
AU $100,000
Huge price reduction
details
Star Aluminium Fishing Vessel
32' 6"
9.90m
1995
AU $80,000
Or nearest offer
details
Bavaria Sport 330
33' 0"
10.06m
2002
AU $119,000
Now reduced
details
Elite 10.5 Charter Vessel AMSA Survey 1C 16 PAX!!!
34' 5"
10.50m
1999
AU $235,000
Plus GST if applicable
details
Leisurecat 3500 Deepwater Charter Vessel
34' 9"
10.60m
2008
AU $300,000
Plus GST if applicable
details
Millman 38 Fishing Vessel

Sold

34' 9"
10.60m
1986
AU $75,000
Make an offer
details
Al Dhaen 360 SF Wavebreaker
36' 0"
10.98m
2006
AU $125,000
Negotiable
details
Air Rider 11.0 Custom Offshore Fishing Vessel
36' 1"
11.00m
2014
AU $499,000
Make an offer
details
Naiad 11.3 Centre Console w/ Foam D-Collars

Sold

37' 1"
11.30m
2020
AU $950,000
Now reduced
details
Noosa Cat 4100 Flybridge
39' 4"
11.98m
1998
AU $225,000
Plus GST if applicable
details
Bertram 42 Flybridge
42'
12.80m
1980
AU $137,000
Now reduced
details
Harriscraft 45 Commercial Fishing Vessel

Sold

44' 3"
13.50m
1978
AU $100,000
Plus GST if applicable
details
Harriscraft 45 Fishing Vessel

Sold

44' 3"
13.50m
1994
AU $220,000
Plus Duty/GST if applicable
details
Bruce Roberts Live aboard cruising vessel
45' 0"
13.72m
1997
AU $250,000
details
Conquest 48

Sold

47' 11"
14.60m
1984
AU $180,000
Plus GST if applicable
details
Alucraft Fishing Vessel
47' 11"
14.60m
1996
AU $90,000
Huge price reduction
details
Randell 47 MASSIVE PRICE REDUCTION

Under Offer

48'
14.63m
1990
AU $140,000
Huge price reduction
details
Rex Norton Fibreglass Ex Cray All offers considered PRESENT ALL OFFERS
49' 6"
15.10m
1979
AU $99,990
details
Conquest Fibreglass Cray 53 Foot
51' 8"
15.74m
1992
AU $375,000
Plus GST if applicable
details
Gold Coast Ships Expedition Cat 53
52' 6"
16.00m
2017
AU $2,250,000
Now reduced
details
Maritimo 52 Cruising Motor Yacht
54' 6"
16.60m
2008
AU $995,000
details
Conquest 55 In 3B fishing and charter survey
54' 9"
16.70m
1993
AU $495,000
details
Harriscraft Charter Vessel 55' Charter/ Fishing Vessel
55' 0"
16.77m
1992
AU $295,000
Plus GST if applicable
details
16.95m Mark Ellis 2001 Charter Boat
55' 7"
16.95m
2001
AU $484,000
Plus GST if applicable
details
Westcoaster 62 Converted
56' 1"
17.10m
1993
AU $375,000
details
Marko 57 Crayboat / Trapping vessel
57' 5"
17.50m
2000
AU $725,000
Plus GST if applicable
details
Marko 58 Fishing Vessel - New V12 Motor
58' 0"
17.68m
1999
AU $519,990
Make an offer
details
Image 60 PRICE REDUCED - Blaauw Designed Offshore Crabbing

Under Offer

60'
18.28m
1994
AU $722,000
Plus GST if applicable
details
Maritimo 56 Cruising Motoryacht

Under Offer

60' 0"
18.29m
2011
AU $1,595,000
details
Westcoaster Fishing Vessel by Freeman Bay
65' 1"
19.85m
1995
AU $599,000
Make an offer
details
Horizon Yacht E73 Skylounge
73' 2"
22.30m
2007
AU $1,785,000
Firm
details
Sabre 22.3m Hi Speed Catamaran Passenger Ferry
73' 2"
22.30m
2006
POA
Plus GST if applicable
details
Kailis Shipyards 22.5M Scallop Trawler
73' 10"
22.50m
1981
AU $395,000
Plus GST if applicable
details
SBF Shipbuilders Harbour Tug
76' 1"
23.20m
1995
AU $500,000
Or nearest offer
details
Freeman Motor Sailer Live-aboard Charter Vessel HUGE PRICE REDUCTION
78' 1"
23.80m
1995
AU $785,000
Make an offer
details
K-Ship Constructions Passenger Vessel
83' 8"
25.50m
1994

Make an offer
details
Global Marine 86 Fishing Vessel - "Ada Clara"
85' 11"
26.20m
2018

Expressions of interest
details
Hershine 88 PRESENT ALL OFFERS
88' 0"
26.83m
2001
AU $800,000
Or nearest offer
details
Sunseeker 94 Yacht *PRICED TO SELL*
94'
28.65m
2005
AU $2,049,000
Huge price reduction
details
36m Research/Multi-Use Vessel
118' 1"
36.00m
1982
AU $250,000
Huge price reduction
details
Offshore Supply Vessel

Sold

121' 5"
37.00m
2012
AU $4,200,000
Or nearest offer
details
Used Commercial
Feet
Metres
Year
Price
Custom Aluminum Work Barge
18' 1"
5.50m
2000
AU $10,000
Plus GST if applicable
details
Sealegs 6.1 D-Tube in AMSA Survey
20' 0"
6.10m
2011
AU $100,000
Plus GST if applicable
details
Gemini 7.3 Jet RIB HUGE MONEY SPENT - INSPECTIONS A MUST
23' 11"
7.30m
2007
AU $105,000
Plus GST if applicable
details
Gemini 8.2m 2C Survey 12 + 2 Crew, 1D 14 + 2
26' 9"
8.16m
2001
AU $110,000
Plus GST if applicable
details
Adam Schwertz Aluminium Charter Vessel
32'
9.75m
2005
AU $155,000
Plus GST if applicable
details
Star Aluminium Fishing Vessel
32' 6"
9.90m
1995
AU $80,000
Or nearest offer
details
Powercat Custom Charter
32' 8"
9.96m
1986
AU $120,000
Plus GST if applicable
details
10.1m Ali Jet Fishing Boat
33' 2"
10.10m
AU $85,000
plus GST if applicable
details
Elite 10.5 Charter Vessel AMSA Survey 1C 16 PAX!!!
34' 5"
10.50m
1999
AU $235,000
Plus GST if applicable
details
Millman 38 Fishing Vessel

Sold

34' 9"
10.60m
1986
AU $75,000
Make an offer
details
Leisurecat 3500 Deepwater Charter Vessel
34' 9"
10.60m
2008
AU $300,000
Plus GST if applicable
details
Octopus Fishing Package
37' 5"
11.40m
2020
AU $2,000,000
details
Custom Warnbro Sound Crab Fishery Permit
38' 0"
11.59m
1983
POA
details
Promarine 11.95 Catamaran Charter/ Utility/ Crew Transfer/ Fishing
39' 2"
11.95m
1998
AU $350,000
details
Noosa Cat 4100 Flybridge
39' 4"
11.98m
1998
AU $225,000
Plus GST if applicable
details
Cougar Cat 12.5m Passenger Vessel
41' 0"
12.50m
1995
AU $150,000
Plus GST if applicable
details
Star Aluminium Fishing FULL COMMERCIAL WETLINING PACKAGE AVAILABLE
42'
12.80m
1984
AU $180,000
Plus GST if applicable
details
Harriscraft 45 Fishing Vessel

Sold

44' 3"
13.50m
1994
AU $220,000
Plus Duty/GST if applicable
details
Harriscraft 45 Commercial Fishing Vessel

Sold

44' 3"
13.50m
1978
AU $100,000
Plus GST if applicable
details
Conquest 48

Sold

47' 11"
14.60m
1984
AU $180,000
Plus GST if applicable
details
Steve Ward 14.6m Charter Vessel in 1C/2C/3C Survey - PRESENT ALL OFFERS
47' 11"
14.60m
1983
AU $150,000
Huge price reduction
details
Alucraft Fishing Vessel
47' 11"
14.60m
1996
AU $90,000
Huge price reduction
details
Randell 47 MASSIVE PRICE REDUCTION

Under Offer

48'
14.63m
1990
AU $140,000
Huge price reduction
details
Westcoaster Crayboat Rebuilt Engine showing ZERO HOURS!!!
51' 3"
15.62m
1985
AU $185,000
Plus GST if applicable
details
Conquest Fibreglass Cray 53 Foot
51' 8"
15.74m
1992
AU $375,000
Plus GST if applicable
details
Gold Coast Ships Expedition Cat 53
52' 6"
16.00m
2017
AU $2,250,000
Now reduced
details
Chivers Pilot Vessel PRESENT ALL OFFERS
53' 2"
16.20m
1998
AU $199,000
Now reduced
details
Conquest 55 In 3B fishing and charter survey
54' 9"
16.70m
1993
AU $495,000
details
Westcoaster Charter 56
54' 9"
16.70m
1995
AU $550,000
Plus GST if applicable
details
Harriscraft Charter Vessel 55' Charter/ Fishing Vessel
55' 0"
16.77m
1992
AU $295,000
Plus GST if applicable
details
Custom Fishing Trawler
56' 5"
17.20m
1972
AU $199,000
Plus GST if applicable
details
Marko 57 Crayboat / Trapping vessel
57' 5"
17.50m
2000
AU $725,000
Plus GST if applicable
details
Broadwater Engineering Fishing Vessel
57' 7"
17.55m
1983
AU $400,000
Make an offer
details
Marko 58 Fishing Vessel - New V12 Motor
58' 0"
17.68m
1999
AU $519,990
Make an offer
details
Mark Ellis Beach Craft Built 18m Commercial Charter Vessel
59' 1"
18.00m
1998
AU $899,000
Make an offer
details
18m Steel Fishing Vessel
59' 3"
18.05m
1981
AU $350,000
Plus GST if applicable
details
Image 60 PRICE REDUCED - Blaauw Designed Offshore Crabbing

Under Offer

60'
18.28m
1994
AU $722,000
Plus GST if applicable
details
Marko 18.3m Fishing Boat
60' 0"
18.30m
2002
AU $990,000
Huge price reduction
details
Global Marine 19.8m Charter CAT
65'
19.80m
2007
AU $1,750,000
details
Westcoaster Fishing Vessel by Freeman Bay
65' 1"
19.85m
1995
AU $599,000
Make an offer
details
SBF Shipbuilders 20m Utility / Crew Transfer Vessel
65' 7"
20.00m
1988
AU $550,000
Plus GST if applicable
details
Marko Charter / Research Vessel
66' 3"
20.19m
1982
AU $400,000
Plus GST if applicable
details
20.52m Accommodation Barge
67' 4"
20.52m
2000
AU $350,000
Plus GST if applicable
details
Image - 21.2m Work / Patrol Boat PRESENT ALL OFFERS
69' 7"
21.20m
2000
AU $1,250,000
Plus GST if applicable
details
Fine Entry Global Design Charter Vessel
69' 11"
21.30m
2012
AU $1,800,000
plus GST if applicable
details
Sabre 22.3m Hi Speed Catamaran Passenger Ferry
73' 2"
22.30m
2006
POA
Plus GST if applicable
details
Kailis Shipyards 22.5M Scallop Trawler
73' 10"
22.50m
1981
AU $395,000
Plus GST if applicable
details
SBF Shipbuilders Harbour Tug
76' 1"
23.20m
1995
AU $500,000
Or nearest offer
details
GBB Aluminium Charter Fast Utility Vessel
77' 5"
23.60m
1995
AU $1,300,000
Or nearest offer
details
Freeman Motor Sailer Live-aboard Charter Vessel HUGE PRICE REDUCTION
78' 1"
23.80m
1995
AU $785,000
Make an offer
details
K-Ship Constructions Passenger Vessel
83' 8"
25.50m
1994

Make an offer
details
Global Marine 86 Fishing Vessel - "Ada Clara"
85' 11"
26.20m
2018

Expressions of interest
details
Custom
96' 11"
29.54m
1972
AU $490,000
Plus GST if applicable
details
Wavemaster High Speed Ferry Global Marine Design
114' 10"
35.00m
1995
AU $1,600,000
Plus GST if applicable
details
36m Research/Multi-Use Vessel
118' 1"
36.00m
1982
AU $250,000
Huge price reduction
details
Offshore Supply Vessel

Sold

121' 5"
37.00m
2012
AU $4,200,000
Or nearest offer
details
Used Dinghies / Inflatables
Feet
Metres
Year
Price
Custom Aluminum Work Barge
18' 1"
5.50m
2000
AU $10,000
Plus GST if applicable
details